"Allow Nature's peace to flow into you as sunshine flows into trees." – John Muir

Watoga is Re-Opening!
Travel Alert: Availability & Service Changes due to COVID-19
Updated May 12, 2020
West Virginia's state parks and forests are actively monitoring the ongoing COVID-19 pandemic and its impact on our state. Because the state is reopening in phases according to Gov. Jim Justice's plan, state park visitors are encouraged to reference this page before planning a trip. You can also follow @WVstateparks on Facebook, Twitter or Instagram for timely updates.
Below are the most recent updates and measures taken to protect visitors, staff and all West Virginians.
Lodging
Campgrounds
State park campgrounds are scheduled to open starting Thursday, May 21 during Week 4 of West Virginia's reopening plan. All campgrounds will be limited to reservations from in-state guests only.
To mitigate potential spread of the virus, only registered guests will be allowed in the campground.
Campgrounds at all state parks and forests are adopting more stringent cleaning, sanitization and social distancing measures to prepare for the reopening. To review the Governor's Guidance on Reopening Campgrounds, click here.
To inquire about a camping reservation or to modify an existing reservation, call 1-833-WVPARKS.
Resorts, Lodges and Cabins

All other accommodations at West Virginia's state parks and forests, including resorts, lodges, cabins and cottages, are scheduled to reopen on May 26, 2020.
From May 26 to June 4, reservations will be limited to in-state residents only.

Amenities

Restrooms at state park campgrounds and pro shops are now open to guests. All restrooms will be properly stocked with hand soap, and guests are encouraged follow CDC hand washing guidelines.
Restrooms will be deep-cleaned daily. High-traffic surfaces, including stall doors, toilet handles, sink handles and restroom doors will receive frequent disinfection throughout the day.
Campground stores will reopen on May 21 for guests use and convenience.
Park restaurants remain closed until further notice. Curbside and carryout services are unavailable.
Spa services at Berkeley Springs State Park are suspended until further notice.
Nature centers and museums will open at a later date.

Outdoor Recreation

In accordance with the Governor's Guidance for Outdoor Recreation Outfitters, West Virginia's state parks and forests remain open for outdoor recreation activities.
Equipment rentals for park activities, including golf, are set to reopen on Thursday, May 21, 2020. All rented equipment will be properly cleaned and disinfected prior to use, per the guidelines.
Guests are required to practice proper social distancing along shared trails and scenic overlooks.
Day-use areas, including hiking and biking trails and fishing lakes, remain open for public use.
Visitors are reminded to Leave No Trace by cleaning up their trash, waste and belongings before leaving a park or forest.
Events & Activities
Events and activities at West Virginia's state parks and forests remain suspended until further notice.
For information on future activities and events, view our event calendar.

Enhanced Cleaning & Sanitation Protocols

Safety remains the top priority for West Virginia's state parks and forests. We have stepped up cleaning protocols, placed hand sanitizer and soap throughout all facilities and are deep cleaning all facilities and equipment after use. We also are implementing all recommendations from the CDC, the Governor's Office, and the West Virginia Department of Health and Human Resources to protect visitors and employees from COVID-19 and prevent its spread.

Resources
For additional information, utilize the following resources:
West Virginia-specific information: Call the toll-free hotline 1-800-887-4304 or visit
West Virginia Department of Health & Human Resources:
Centers for Disease Control & Prevention
World Health Organization
Volunteer
We regularly perform not-so-random acts of kindness directed at helping the people and places that we love.  People who have seen Watoga State Park in West Virginia, come back to it time and again.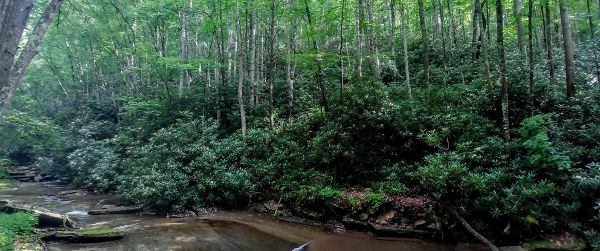 They come for the trails and the big trees. They come for the fish in the lake and the mountain air. When hikers flick fallen branches off a trail or choose to leave only footprints they are part of a large network of volunteers who love and support Watoga State Park. Little things count.
Donate here!  Become a Friend of Watoga

Here are things you can do to help Watoga
Enjoy the park! Simply by using it, Watoga's guests help show the value of public lands and waters preserved for everyone.
Fish! The lake is stocked with trout. Volunteer to help at a fishing derby.
Ride a bike, hike a trail, paddle a canoe! Or go along with Ken via Watoga's Trails Blog. You'll learn about trail work opportunities with others in all seasons of the year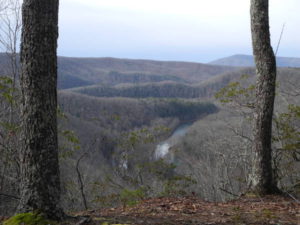 .
Learn about Wild Edibles or Art in the Park. (Also, volunteer to help put on those events.)
Spread the word! Bring friends and families to Watoga, then share your memories.
Run as well as hike – there are trail races each August. A half marathon is a grand way to see 13 miles of woodland trails. (Some effort is involved.) The 5K trail race is a joy.
Learn fascinating facts! The park puts on hundreds of nature programs each year, most with neat activities for children. Learn woodsy skills. Dutch oven cookery is especially popular.
Travel in time. Watoga's history remains visible today. Stay in a cabin built by the Civilian Conservation Corps 80 years ago, hike a ridge trail as old as the hills, see trees over 300 years old.
See new things! (Wildflowers spring to mind. Also fawns and bear cubs.) Nature is self-renewing. So are we.
Meet more Watoga volunteers through the Watoga State Park Foundation, a (501c3) nonprofit. Doing good can be lots of fun. There's strength in numbers.
Visit Watoga!