The course is OPEN!
May 27, 2023
The Watoga State Park Foundation has been hard at work enhancing the park experience for visitors and residents alike.
Recently, the foundation completed an 18-tee disc golf course designed by renowned course architect Johnny Sias. This new addition to the park is expected to attract numerous challenging tournaments and provide a valuable asset to the community.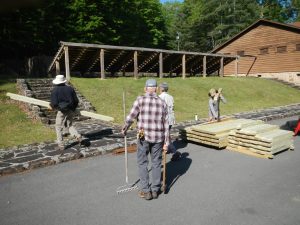 Appalachian Aggregates at Mill Point generously donated gravel for the project, while several community volunteers lent their time and expertise to bring the course to life. Volunteers included Lester Waugh, Tony Kelly, Matt Turner, C.J. Peterson, Brad Lay, Hunter Betrus, Sollie Workman, Tom Fatora and Lora Morgan.
Foundation board members Wayne Pollard, Dave Elliott, Frank Hammons, Anne Workman, Joe Kaffl, Mary Dawson and Louanne Fatora not only organized the project but also participated in its completion and provided lunch for the hardworking volunteers.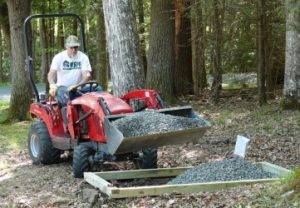 The Watoga State Park Foundation is dedicated to supporting the park in various ways, such as achieving International Dark Sky Park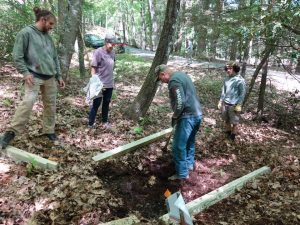 certification, clearing trails, and now, constructing a disc golf course.
The foundation is always seeking volunteers to help with their ongoing efforts. Those interested in volunteering are advised to email and follow the Watoga State Park Foundation on Facebook to stay updated on upcoming events and initiatives.