Logistical details for Watoga State Park's 7th Annual Mountain Trail Challenge Races were released today. The 5K and half-marathon MTC races are slated for Saturday, August 13 at Beaver Creek Campground, according to Maureen Conley, Race Chairperson.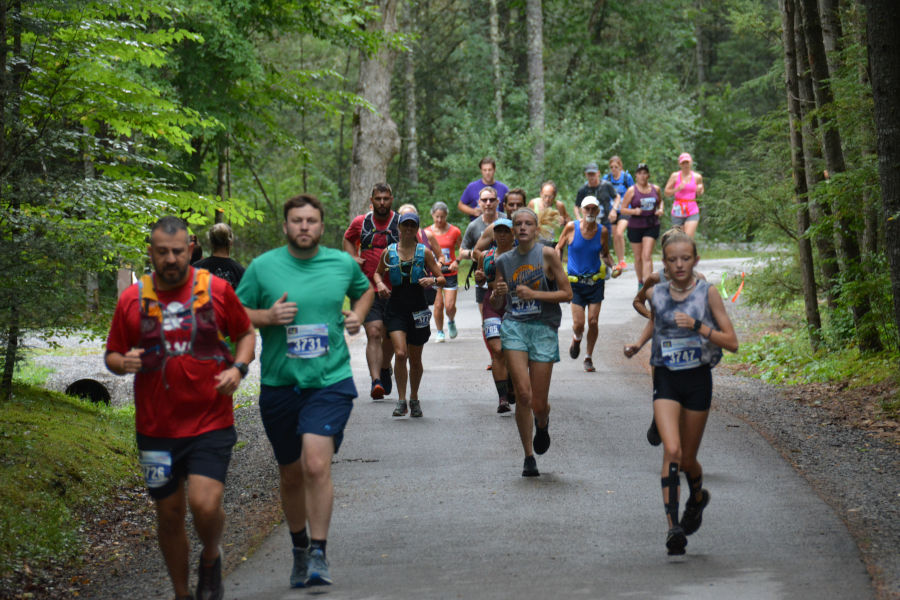 "We're excited to once again host his one-of-a-kind race," said Conley. "Each race attracts running enthusiasts who enjoy the shaded canopy provided by Watoga's wooded mountain trails. Racers often tell us that we're a unique course and one of a kind in the U.S."
Conley Announces Additional MTC Race-related Details
When: Online registration check-in and race day registration begins at 7 a.m., August 13. First, the half-marathon starts promptly at 8:30 a.m. and ends at 2 p.m. Then, the 5k kicks off at 8:40 a.m., ending at 2 p.m. T-shirts commemorating racers' journey are provided as well as unique prizes and trophies for top finishers.
Where: Watoga State Park, Beaver Creek Campground
What: Two mountain trail races: The 13.1 mile half-marathon includes two hills, one with 640 feet of elevation gain, the other 420 feet. The 3.1 mile 5K has about 325 feet of elevation gain. Both races start and finish at the Beaver Creek Campground.
How: Pre-register online by clicking here.
Cost: 5K: $35 until August 7; $40 beginning August 8. Half-Marathon: $55 until August 7; $60 beginning August 8.
Moreover, food and refreshments will be available for all participants. First-aid stations will have additional nourishments throughout both courses. An after-race cookout is planned as well.
So it is not too early to explore lodging options here at the park or other places to stay or dine.
The 7th Annual Mountain Trail Challenge Races are sponsored by the Watoga State Park Foundation, Inc., a 501(c)(3) nonprofit organization. All race proceeds are used for projects at the park. Your donation may be tax-deductible.