Join us for a spooky good time as we celebrate Halloween in the Campground October 26 & 27, 2018  in Watoga's Riverside Campground. This is your chance to decorate your campsite and become the winner of our Halloween in the Campground Decorating Contest.  Even more, everyone can take part in the trick-or-treat!  Even those not staying in the campground are encouraged to participate in all activities including the trick or trunk or treat!  Therefore, mMake sure you stop by campsite 15 on Saturday and see local residents Dustin and Devan Simmons, as they demonstrate how to make apple butter. You will also have a chance to help if you choose.  There will also be samples for you to take home while they last.
Friday October 26
6PM Movie in the Campground: Charlie Brown and the Great Pumpkin
Bring a lawn chair or something else to sit on and join us at the Riverside Campground as we watch the family friendly movie "Charlie Brown and the Great Pumpkin."
7 PM Movie in the Campground: Ghostbusters
Meet us for our second movie of the evening, as we watch the classic movie "Ghostbusters" on our inflatable screen. Be sure to bring something to sit on. Snacks will be provided.
9 PM Glow Walk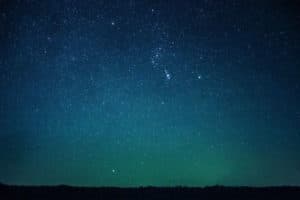 What better way to celebrate Halloween than with a Night Hike. We will hike to the light of glow sticks! Bring you glow sticks and join us by the check in station to help us light up the sky as we walk around the campground. Be sure to wear closed to shoes.
Saturday October 27
11 AM Campfire Cookery
Join us for some fun and fellowship at Riverside Campground behind the check-in station. Bring a lawn chair or blanket to sit on as we cook up some goodies in a Dutch oven over a campfire. All ages are welcome. Samples of the pumpkin cobbler available!
2PM Pumpkin Carving and Decorating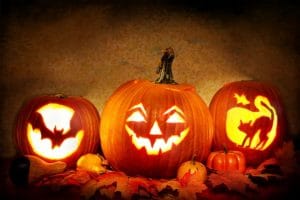 Bring a pumpkin, have some fun with art and decorate your pumpkin with paint or by carving. We will provide carving tools and paint. Parents/guardians are asked to assist children in any way possible as they need. Pumpkins can then be taken back to be used for the evening activities.
5PM Halloween Costume Contest
Open to youth up to age 14, our Costume Contest will begin at the Gorup Campsite at the lower lot of Riverside. Prizes will be given to the best costumes as determined by our judges.
6PM Trick or Trunk or Treat
This activity is open to anyone young at heart who would like to participate whether camping, staying in a cabin or local to the area. If you are planning to hand out candy, please arrive at Riverside Campground between 4:30 and 5:30 pm. Once there, you will be given instructions as to where to park. We look forward to everyone partipating!
7:30 PM Ghost Stories, Spooky Tales, and S'mores
What would Halloween be without being able to hear some spooky ghost stories? Bring a lawn chair, a blanket, or something else to sit on. Come join us by the fire ring in the campground to listen to some ghost stories told by story tellers Cully McCurdy and Bugs Stover. Afterwards we will have the makings for s'mores!