Today's trail-work was concentrated on the Pine Run Cabin Area Trails. Two of the classic cabins are open in the winter months.  Consequently, I have noticed that the robust folks who rent these cabins, at this time of year, are often hikers.
Pine Run Hiker Advantages
Subsequently, those staying in this area have access to a great number of trails without having to drive anywhere.  Pine Run, Honeymoon, and TM Cheek trails all have trail-heads in the Pine Run Cabin Area. These trails also junction with trails that lead towards the Beaver Creek area, TM Cheek Overlook and the trails around Watoga Lake.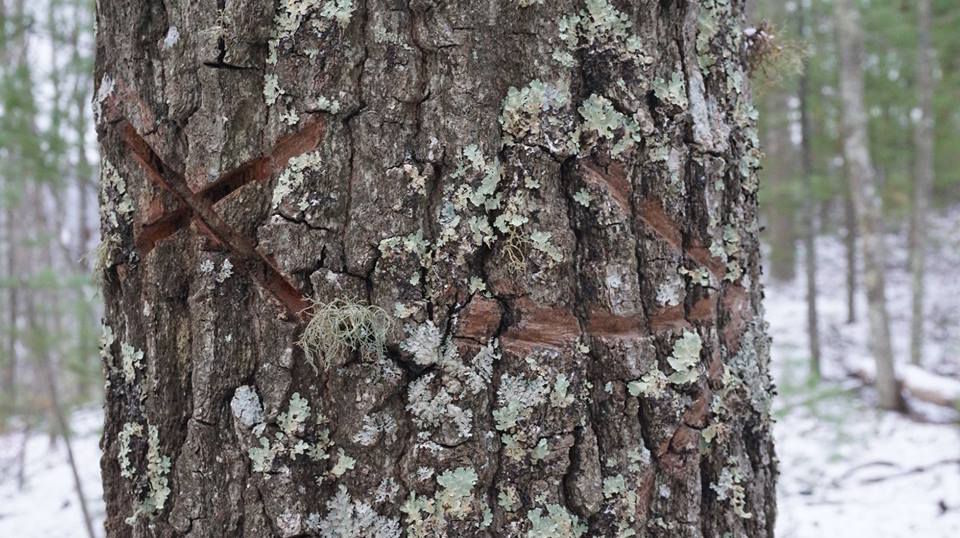 So today we cleaned up the Allegheny Trail to Honeymoon Trail.  Meanwhile, after traipsing through the cabin area, continued clearing the Recreation and Laurel Trails. There are several trees down on these sections of trail.  They will be cut with a chainsaw in the near future.
I find winter hiking to be enjoyable and possessing a beauty of its own. The lack of canopy opens up views that are hidden in the warmer months.  As well, fewer people are on the trails so there is a greater sense of solitude.
Beauty of Solid Water

Plus, when water transitions from liquid to solid, the keen eye spots unique and ephemeral sculptures that may very well be seen by "your eyes only." Something created just for you ! And you can't beat that.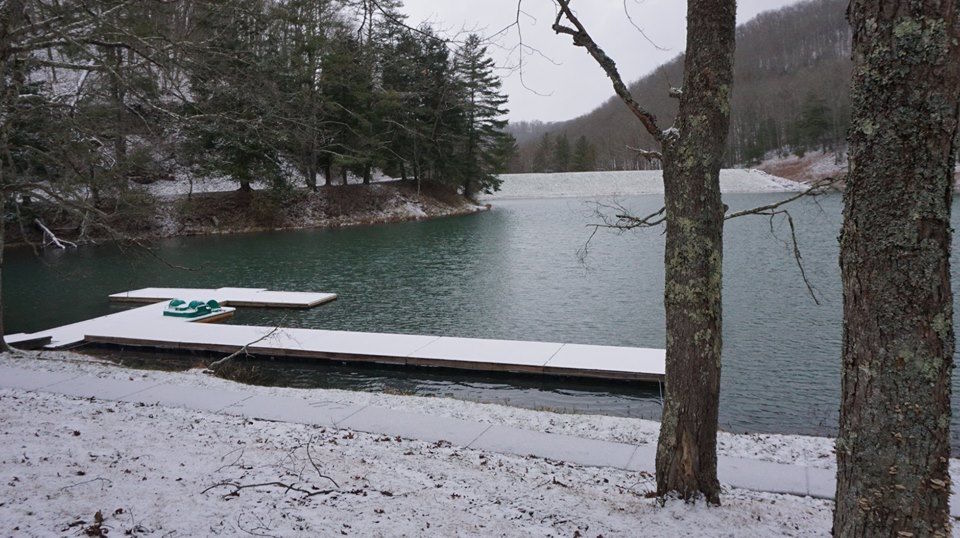 Take a winter hike my friends,
Ken Springer