The Watoga Mountain Trail Challenge Races  is a primary fund-raiser for Watoga State Park Foundation.  Furthermore, the Races are a great and fun trial for racers.  The Challenge is 2 races.  Most noteworthy is the Watoga Mountain Trail Challenge Half Marathon.  Especially relevant is the 5K
In addition, each race is run on a separate mountain trail course while sharing the start – finish line.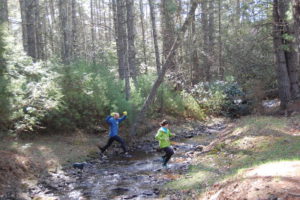 Watoga State Park
4800 Watoga Park Road
Marlinton, WV 24945
Watoga Mountain Trail Challenge Races

Which race for you? See course description links below, featuring new 3D interactive course maps!
Both races start and finish at the Beaver Creek Campground in Watoga State Park
Age Groups: 14 and under, 15 – 19, 20 – 29, 30 – 39, 40 – 49, 50 – 59, 60 – 69, and 70 +
Timing by Appalachian Timing Group
Awards for each race: 1st & 2nd overall, male and female, plus 1st & 2nd in each age group, male and female. Finisher's medal for half marathon challenge.
Watoga Mountain Trail Challenge Races Half Marathon
Saturday August 11, 2018 8:30am
Entry Fee $40 *
Watoga Mountain Trail Challenge Races 5K
Saturday August 11, 2018 8:40am
Entry Fee $25 **
Watoga Mountain Trail Challenge Races Resources Links
* Registration $40 before July1, $45  July 1 – August 10, $50 Race day
**Registration $25 before July 1, $30 July 1 – August 10, $35 Race day