Long before Ken Caplinger, II reached a career pinnacle as West Virginia's parks chief, he had his coming of age at Watoga State Park. This is Part One.
During the early 1960s, Ken, Sr. and his wife, Doris, lived next door to my family from 1962-1964. Accompanying them were their four children – Ken II, Dave, Kaye, and Sue. The siblings' sister Carol already had become independent and brother Mike was not born yet.

When the family moved to Watoga from Babcock State Park, Caplinger was six. At Watoga, his dad was assistant superintendent and Herb Robinson was superintendent. Caplinger's dad spent 20 years at various parks including Blackwater Falls, Cass Scenic Railroad and Babcock.
So when a young Caplinger grew up at Watoga, he and his dad often fished together at the lake.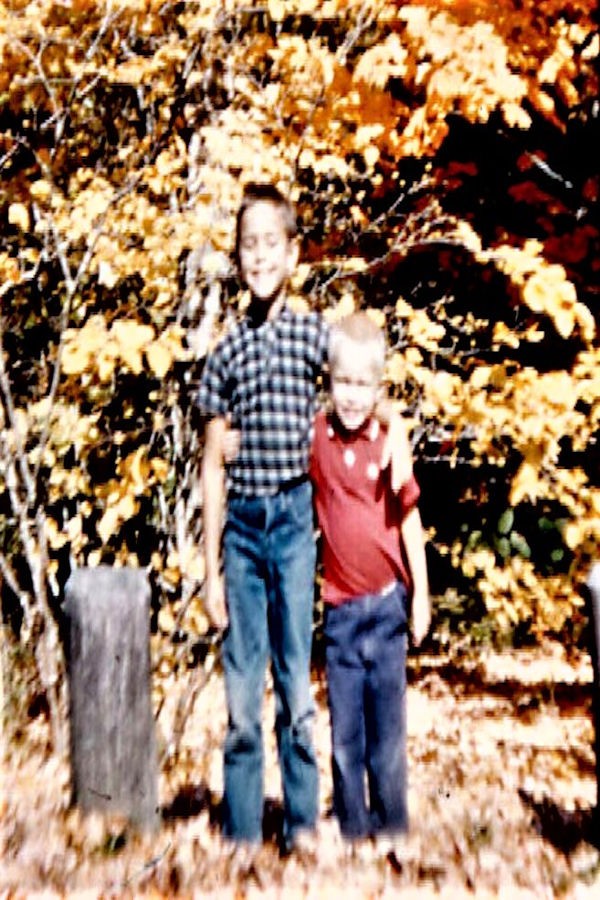 "Dad taught me how to fish there in a rowboat," said Caplinger. "He used to laugh about me hooking him in the lip with a big hook with a nightcrawler on it during one of our first fishing excursions on the lake."
Caplinger's Coming of Age at Watoga Using Education, Inspiration and Dedication
Caplinger's first full-time job: A maintenance worker at Blackwater Falls State Park. Prior to that, he worked seasonally as a desk clerk, recreation attendant, campground attendant, and maintenance worker. Starting his management career, Caplinger spent five years as Watoga's assistant superintendent. After Watoga, he moved to Pipestem State Park and was its assistant superintendent for two years and its superintendent for six years.
"Dad inspired an understanding of state parks as a legacy held in trust for future generations. Keith Simmons, Blackwater Falls Assistant Superintendent provided me with great examples of how to be businesslike and focused on goals. Henry Burr at Watoga taught me a lot of park maintenance skills and how to lead by example in tackling any challenge 'hands on' instead of relying on others to do all the hard work."
Moreover, Caplinger said he grasped how important education, inspiration and dedication were from his "heroes."
Sage Advice About Coming of Age
Caplinger's dad reinforced that "you are just a part of something greater than yourself."
Keith Simmons advised him to "avoid drama and just do your job."
Henry Burr recommended that "if something works, give others credit for it. If it fails, be prepared to take responsibility yourself."
A Slippin' and a Slidin' at Watoga Lake
Furthermore, Caplinger recalled a memorable experience that occurred when he received that first park assignment in 1979 at Watoga.
In fact, that residence at the park as a child growing up later became his and wife Judy's home.
"About a year after I was hired as assistant superintendent, I finally got a box delivered to the house with my 'official' full superintendent's unform," Caplinger recalled. "I excitedly put it on and drove over to the lake to check the licenses of the many trout fishermen at the base of the dam. And I took one step down the hill and slipped and slid all the way on my back into the water between two fishermen who looked down and asked, 'want to check our licenses?' I said 'No.'"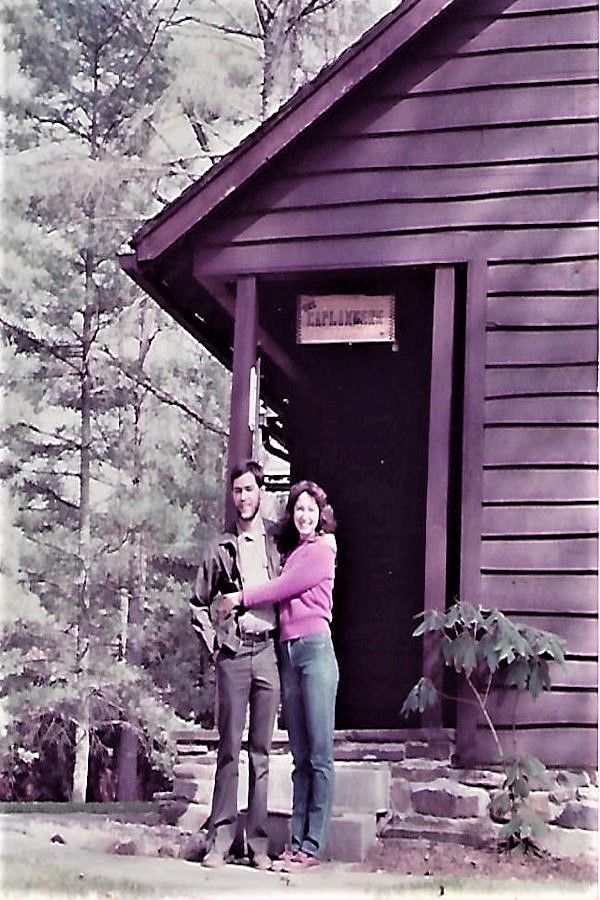 Coming of Age Sometimes Means Turning Lemons into Lemonade at Watoga
After that humorous misstep at Watoga, Caplinger, however, had more serious hurdles to overcome.

One such obstacle included "dealing with an extremely limited budget compared to the magnitude and size of the park and its extensive infrastructure," he said. "I recall especially one year when we were only provided $2,000 for building repairs/alterations in a park with almost 60 structures of various types."
As an assistant superintendent, Caplinger oversaw nine full-time staff, a dozen summer employees and eight seasonal housekeepers.
But overcoming obstacles also led to coming-of-age accomplishments while at Watoga for Caplinger.
"One such success was working with Superintendent Craig Ackerman (now Superintendent at Crater Lake National Park in southern Oregon), Henry Burr and the maintenance crew of Dale, Tom, Wayne, Basil and Letch Pyles, and Charlie McComb to re-roof, paint, and do interior renovations on all 34 cabins over several years and with very little budget. It was done by hard work and 'elbow grease' and dedication from all of the named individuals."
And this is just another example of Caplinger's coming of age at Watoga that assisted in his career development. With 35 years experience in hands-on and management roles, Caplinger has seen a little bit of everything. However, specifically, what would he tell future assistant superintendents/superintendents at Watoga?
"Make sure you enjoy and remember every day at one of the greatest state parks in the U.S.A. Embrace and get to know the great people in the local community and make them your friends. Go talk to Henry Burr regularly and use his advice."
Watoga: Then and Now
When Caplinger returned to Watoga with Judy earlier this year, he did notice a couple differences from 1979 and today.
"All the great intrinsic values remain the same. But the cabins and other infrastructure are in even better condition now due to the park system having had more fiscal resources for repair/renovation," he said. "Also, the forest was impressive and looking mature even when we were there. But it has gotten even more impressive and wonderful in the 35-40 years since we were there."

Would that be a coming of age at Watoga?
Watoga Through Caplinger's Eyes
While at Watoga earlier this year, Caplinger had a few observations.
"I would like to see the Arboretum somewhat restored/improved. We need to be vigilant and active in preventing resource exploitation such as the park logging initiative of two years ago. I see Watoga's core value of nature and the great outdoors always being its biggest and most valuable attraction.
"Looking ahead, how about a 100th anniversary to be held in 2037 to celebrate the park's opening in 1937?"
Furthermore, Caplinger stated that it would be nice to commemorate Watoga's past, long-time workers.
"For example, maybe something like the 'Gaylor Recreation Center,' the 'Henry Burr Picnic Shelter' and the 'Vernon Dean Trail.' Honor them somehow for their lifetimes of service," Caplinger suggested.
To explain, the Gaylor sisters (Nettie and Lillie Mae) lived on Chicken House Run Road that borders the park. They were decades-long cabin cleaners. Likewise, Henry Burr devoted 54 years of service to Watoga. Vernon Dean is my dad. He worked at the park for more than four decades. And like Caplinger, I also had coming of age moments at Watoga.
Caplinger was deputy parks chief from 1991-2006. Then he served for seven years as West Virginia's parks chief overseeing 35 state parks, recreational use management of seven state forests, five wildlife areas, and two rail trails before retiring. He stays involved with park initiatives as an at-large board member of the West Virginia State Parks Foundation.
Now, Caplinger spends time with his three grandsons. He goes golfing, works on cars and home improvements, and creates artwork with an emphasis on wildlife subjects.
Part Two
Next up: What was life like during the Caplingers' five-year stay at Watoga in the late 1970s and early 1980s? Tune in then.
About the Author
John C. Dean is a former journalist. Currently, he is a writer and legal editor. He can be reached at .