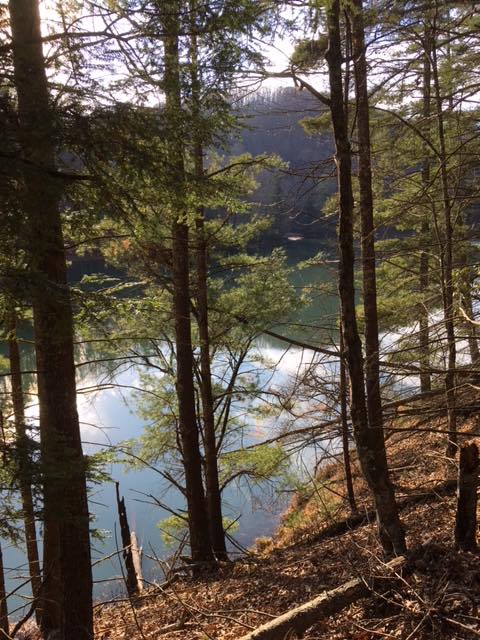 Cooking by the campfire headlines this week's Watoga State Park naturalist activities. But, be sure not to miss owls, dragonflies, and turtles presented by Kayla Bowyer, park naturalist. Kayla will even help you sharpen your nocturnal skills.
Nature Journaling and a Creek Crawl too!
Thursday, August 26
Nature Journaling 4 p.m.
Stop by Riverside Campground check-in to learn about Nature Journaling. All you need is a pen and a paper plate (which will be provided)!
Sunset Hike 7:30 p.m.
Join Naturalist Kayla at the pool parking lot for a short hike to the top of the dam to observe the sunset. Take in the lovely views of Watoga Lake and learn about some of the critters who hang out at dusk. Expect an hour to an hour and a half hike. Feel free to bring headlamps for the hike back.
Friday, August 27
Creek Crawl 2 p.m.
Gather at the pool parking lot to learn about the critters that inhabit our creek. Learn why scientists collect these critters and you can collect some yourself. Be prepared to get wet and wear appropriate footwear.
Watoga Wildlife: Owls 4 p.m.
Come to Beaver Creek Campground to learn about the top predators of the night; Owls! Kayla will talk about some of the common West Virginia owl species and their calls.
Campfire Cooking 8 p.m.
Stop by Riverside Campground check-in to try some campfire cooking. Learn a new recipe and feel free to share your own.
Naturalist Activities to Remember!
Saturday, August 28
Turtle Talk 2 p.m.
Come on down to the main park office to experience West Virginia's Turtles! See some shells and walk away with a turtle craft!
Dragonfly Hunt 5 p.m.
At the pool parking lot, we'll hunt for dragonflies. We will be walking around the backside of the lake to try to catch these acrobatic hunters.
Night Hike 8:00 p.m.
Join Naturalist Kayla at the Boat Dock for an hour to an hour and a half night hike! Learn about our nocturnal skills and the world after dark. We will be focusing on using natural vision, so we will be limiting the use of headlamps. Please feel free to bring red light headlamps for the hike and headlamps for the walk back to the car.