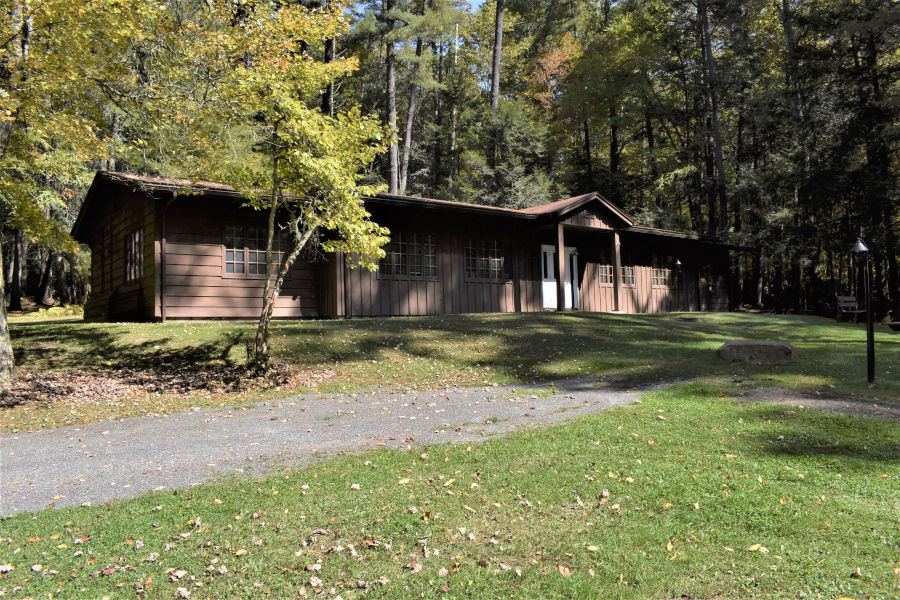 This edition of "Watoga State Park News You Can Use" showcases the building formerly known as the Rec Hall. It is now the Activity Center. And yes, it's still usable in many different ways — just not the same as in decades gone by.
Just a short walk from the park's swimming pool is the former Rec Hall building. It has undergone a major transformation to a multipurpose building in the last few years. We'll provide details on that in a moment.
But first let's take a quick look back in time at a few details. The rec hall is nestled against a wooded backdrop where for 50-plus years you had a variety of indoor entertainment options. Those included ping pong, billiards, pinball machines, a juke box, to mention a few.
Built in the mid-1960s, the building served as a home base for the park's naturalist as well as options for park guests on a rainy day. A floor plan from 1964 shows the recreation hall is approximately 2,100 square feet.
Just What Has Changed?
But now, the brown-sided structure plays host to a variety of events, ranging from weddings/receptions to family and class reunions, company meetings, and even school dances.
What changes were made to convert the former Rec Hall to a multiuse building? Here's some news about improvements to that building.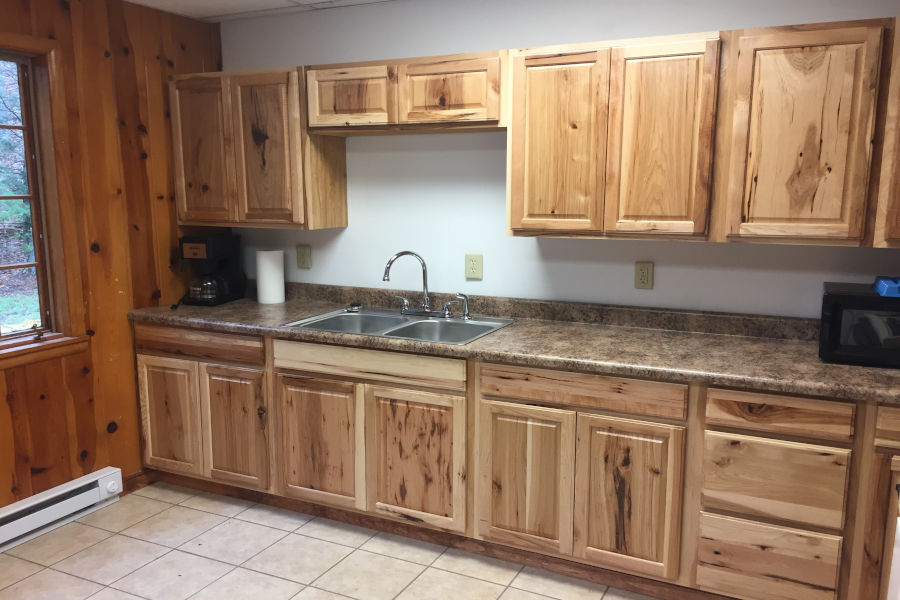 Of importance to groups now renting the Activity Center is the addition of a household style kitchen with wood cabinets blending in with pine paneling.
"We added a new drop ceiling throughout," says Jody Spencer, park superintendent. "New flooring, lighting, and a heat pump were installed too."
"The old chimney leaked really bad due to old crumbling stones and cement joists falling apart, Spencer says. "That was the reason for the terrible floor. So, we removed the chimney, and installed gas logs in the fireplace."
Recently, all new tables and chairs were purchased. The building features public Wi-Fi.
Spencer explains that depending on the set-up for an event inside, 75-100 people can enjoy the facilities with almost unlimited space outside.
News You Can Use — Reservation Details
The Activity Center is available for rent in the spring, summer, and fall. Prices are $175 per day for all reunions and parties (for example, birthdays, baby showers, or anniversaries) and $250/day for wedding/wedding receptions. All park rules must be followed, including limits on excessive noise. Events must end no later than 10 p.m.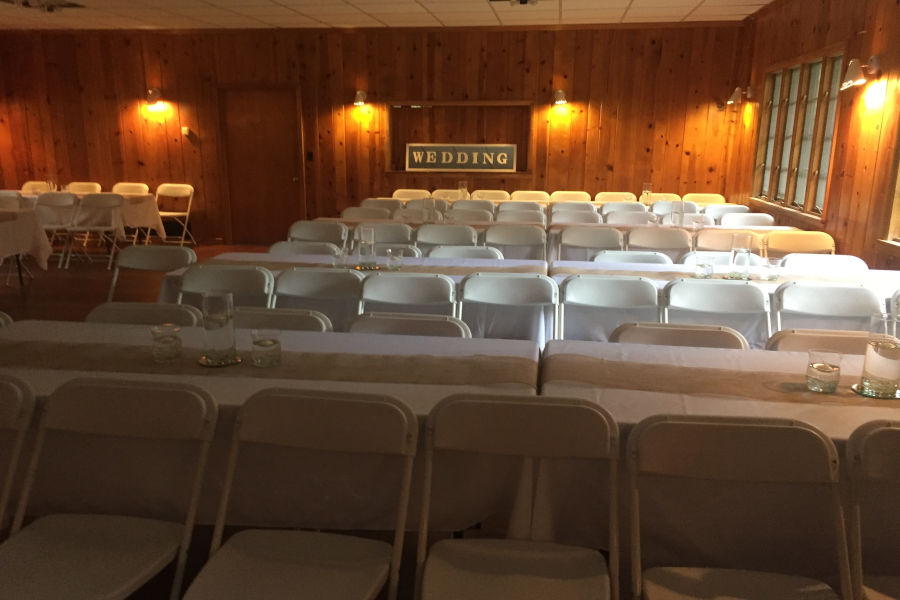 Peak demand occurs in the summer when the building is rented most weekends. But it's not too late to book your special occasion. You may contact the park office at 304-799-4087 for reservations. At this time, online bookings are not available.
While the area surrounding the Activity Center is about three acres or so, visitors and guests can still enjoy the other 10,100-plus acres in the park. With 40 miles of trails, an 11-acre stocked lake, three campgrounds, and much more, Watoga offers something for everyone.
"For weddings or reunions where guests have to travel from a distance, the park offers cabin and camping-type lodging for folks to gather nearby," Spencer notes.
Stay tuned for the next installment of "Watoga State Park News You Can Use."
About the Author
John C. Dean is a writer and editor. He grew up in the park in the 1960s and 1970s when the Rec Hall was first built.