The volunteers at Watoga State Park work tirelessly behind the scenes to improve your experience at the park. Consequently, individuals and businesses graciously donate time, services, talents, materials, and yes, monies too. After all, they never expect anything in return. Above all, here at the Watoga State Park Foundation, our volunteers, donors, organizations, and businesses selflessly help the park.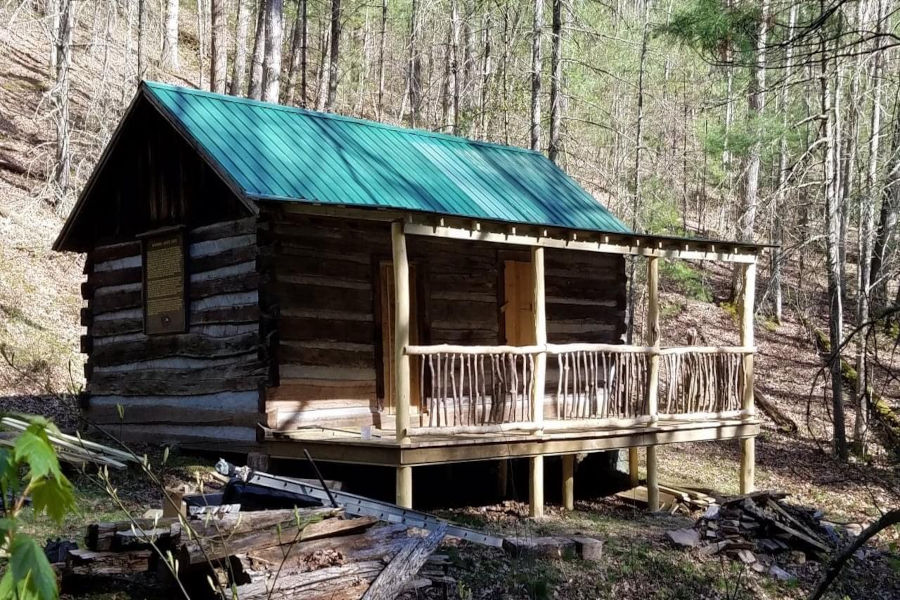 Built in 1887: A Cabin Well Worth Saving
Significantly, in 2018, the Watoga State Park Foundation began discussing the deteriorating condition of the historic Workman-Jarvis Cabin off of the Anne Bailey Trail. Without intervention, money and volunteers, this pioneer cabin, built in 1887, certainly would no longer be a part of Watoga's rich and storied history.

Further, by the summer of 2019, critical foundation work began on the historic Workman-Jarvis Cabin off the Anne Bailey Trail. Of course, skilled tradespeople and our volunteers were on site.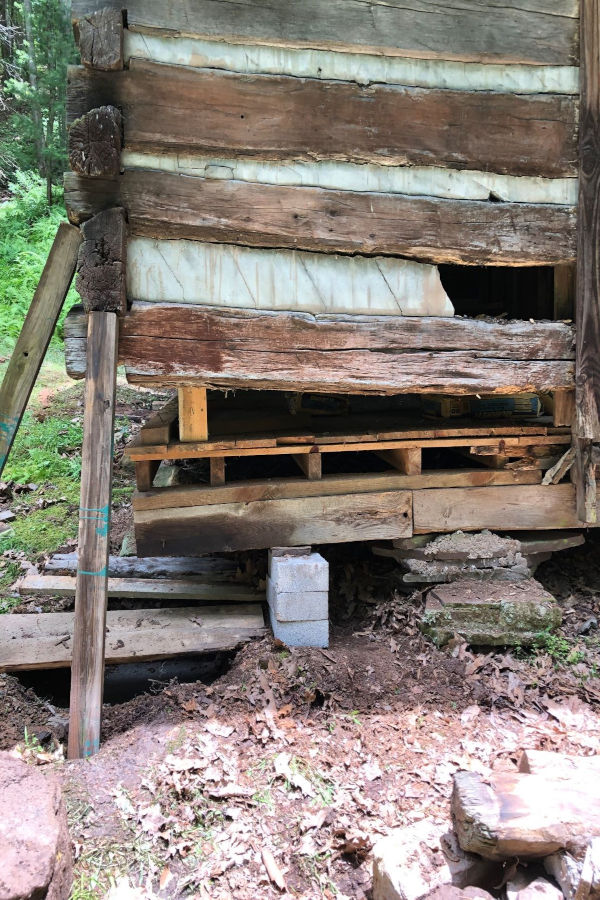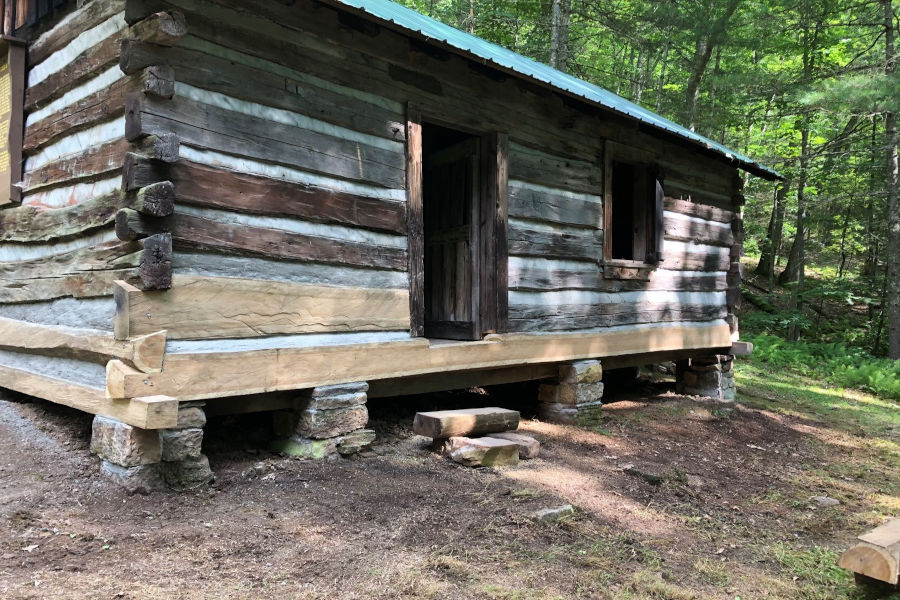 There's still some work to do. After all, we'll get there. But now, because of all of you, the finish line is in sight for the Workman-Jarvis Cabin restoration project.
These Thanks Are For Our Volunteers and Donors!
The following quote aptly describes the volunteers at Watoga State Park.

"Volunteers do not necessarily have the time; they have the heart." – Elizabeth Andrew, author

With that in mind, the Watoga State Park Foundations extends its sincere appreciation to the following volunteers, businesses, and donors for your help with this project. Without you, this never would have been possible.

Ethan Burgess
Vada Boback
David Elliott
Gail Hyer
Wayne Pollard
Paul Speyser
Ken Springer
Anne and Sollie Workman
The Workman Family

Beckwith Lumber Company
Glades Building Supply
Interstate Lumber Company
Jim C. Hamer Lumber Company
Judy Fencecraft
Mon Power
Pocahontas County Convention and Visitors Bureau
Pocahontas County Historical Society

News You Can Use To Volunteer Or Donate
Moreover, we will keep park visitors, volunteers, and donors updated on completion dates, activities under development, and what this cabin may mean to you in the near future.
If you would like to volunteer your time and/or services to help Watoga, please click here. Also, donors can find more information here.
We close with a quote by Jim Rohn, motivational speaker, entrepreneur, and author: "Only by giving are you able to receive more than you already have."
About the Author
John Dean is a writer, editor, and journalist. He is a member of the Watoga State Park Foundation Board of Directors. You can reach John at .