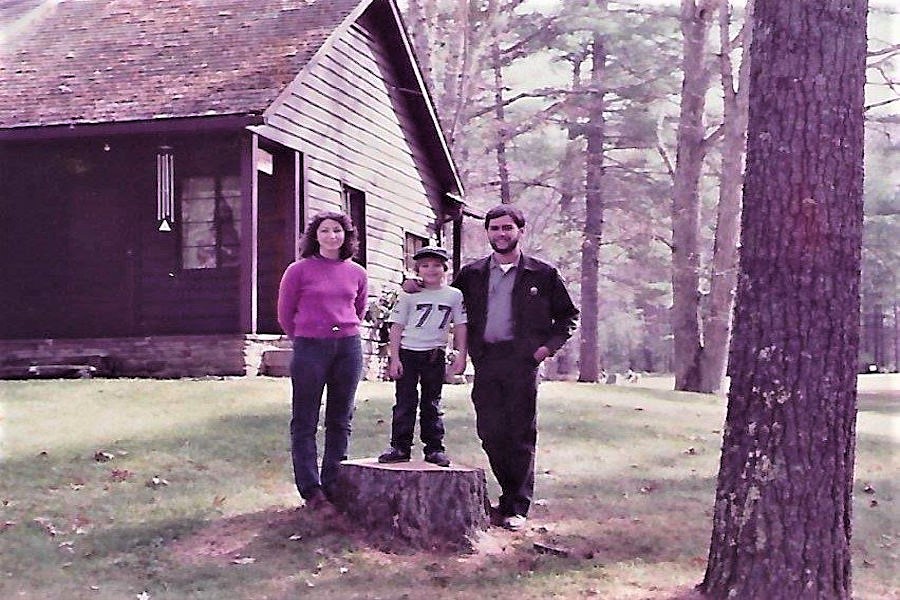 As 18-year-olds, Judy and Ken Caplinger, II began a 45-year journey of making memories together at Watoga State Park. That first stop: Staying in the aptly named Honeymoon Cabin at West Virginia's largest state park. This is Part 2.
The Caplingers spent time after their wedding at Cabin 34 in the Pine Run Cabin Area. Like so many couples before and after them, in a dining table pullout drawer, the newly married teenagers inscribed "Kenny and Judy Caplinger, May 19, 1975".
In Part One, Caplinger explained how he spent some of his "coming of age" years at the park. In the 1960s, Caplinger's dad, Ken, was assistant superintendent. He also touched on his time in the same role as his dad from 1979 to 1984. Watoga is nestled in mountainous terrain near Seebert in Pocahontas County.
The Next Chapter of the Caplingers Making Memories at Watoga State Park
Coincidentally, just four years later, the couple began another journey making additional memories at Watoga.
Now, the Caplingers are revealing what it was like as a young couple beginning their lives together at Watoga.
"It not only was a park I lived in as a child, but it is also where Judy and I got our start as a team/couple working/living in the park system," said Caplinger.
Judy said she was excited and enthusiastic. "It seemed like a great adventure." Her first impressions? "How appreciative I was for the welcome we received from employees, their families, and all the local folks," she said.
Caplinger said that once they moved into the assistant superintendent's residence, a new journey had begun.
"We both had officially embarked on the next chapter of our young lives."

Ken Caplinger, II
Soon the two began writing that first chapter together at Watoga. For fun, they enjoyed swimming at the pool, and playing softball games in the summer with park visitors and staff at the airstrip. Judy's hobbies included cross-stitching, biking and cooking. Her husband enjoyed hunting, fishing, weightlifting, and running.
Moreover, Caplinger stated that Judy "has a great singing voice, but is too shy to often reveal it. Back in the day, when she would occasionally sing in karaoke venues, she sounded a lot like Patty Loveless, the well-known country music star."
Transforming Challenges and Obstacles into Memories
Judy's biggest challenge at Watoga was adjusting to the park's remote nature and the distance required to travel to obtain basic necessities. Her favorite times and places were "family get-togethers at the park, gathering at the swimming pool, hiking, and Cabin 34, of course."
Along the way, the Caplingers made lifelong friends, became immersed in the park's natural beauties, and enjoyed a plethora of Watoga's activities for five years. While this sounds idyllic, there were adjustments and obstacles to overcome as young parents.
When the Caplingers moved to Watoga in 1979, their son Kenneth Caplinger, III (fondly called KC) was a toddler. Living there had its happy moments, but it also presented challenges as well. Thus begins the story of how the Caplingers make memories at Watoga as a family.
In 1977, while the family lived in Morgantown, doctors diagnosed KC with Kawasaki disease and he barely survived. Even after moving to Watoga, they had to deal with KC's residual coronary artery damage. Additionally, they traveled several hours one way to West Virginia University Medical Center (now J.W. Ruby Memorial Hospital) for KC's appointments.
But in 1981 when KC was five, they received an unforgettable phone call from that medical facility.
"We were told that KC had finally recovered enough from the damage done by Kawasaki disease," Caplinger said, "and that he could go off medications and should be able to live a more normal life."
KC, now 44, is doing just that. He's a successful businessman who owns an insurance agency in the greater Nashville, Tennessee area.
They Loved Watoga So Much That . . .
When the couple returned to Watoga earlier this year, the Caplingers said they had a "main and recurring conversation about their five years at Watoga.
"Our time at Watoga was among the happiest and most satisfying of our entire lives due to the beautiful park we had the good fortune to live in," Caplinger said. "The great local folks and park workers welcomed us with open arms, and there were great friendships we developed with superintendent Craig Ackerman and his wife Cindy as well as with conservation officer Dick Morris, his wife Pam and their kids Sam and David who lived next door to us."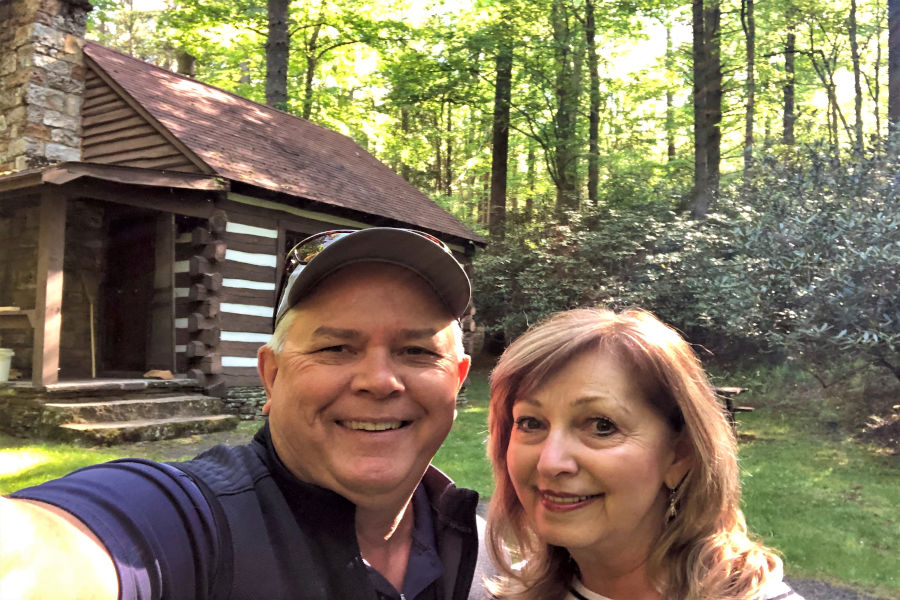 So, what would be the couple's advice to making memories to first-time park visitors?
"Hike the trails. Make sure you go to the Ann Bailey Lookout Tower. Use the swimming pool. Go explore a bit along the Greenbrier River. Fish the Greenbrier, Watoga Lake, and Laurel Run."
Nevertheless, the Caplingers echoed a commonly heard sentiment from former park personnel. "We loved Watoga so much we really would have liked to remain there longer."
Many still do . . .

After Watoga, Caplinger culminated a 35-year career with West Virginia's state parks system by serving as its parks chief. He retired in 2013. Currently, Judy is Director of Office Operations for a home furniture company.
About the Author
John C. Dean, a former journalist, also grew up at Watoga. Caplinger was John's supervisor in 1979 at Watoga. From 1962-1964, the Caplingers lived next door to the Dean family at the park. John is a legal editor and writer. He can be reached at .