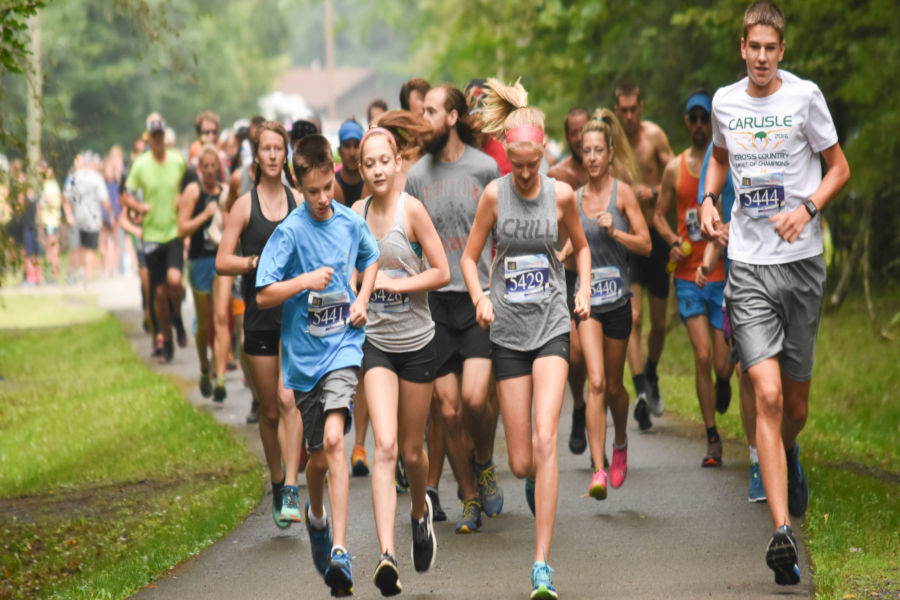 In less than two weeks, many people will meet at an old air strip in a remote region of the Allegheny Highlands in West Virginia. Throughout 2021, visitors came to Watoga State Park from near and far for various reasons. Some came to camp, hike, bike, fish or maybe stay in a cabin built in the 1930s. But, this is a group of runners gathering to do what they love: Run on the trails! And run they will at the Sixth Annual Watoga State Park Mountain Trail Challenge Races. Featured events are the half-marathon and the 5K on August 14.
Mountain Trail Challenge Races at West Virginia's Largest State Park
As the largest state park in West Virginia at 10,000-plus acres and more than 40-miles of trails, Watoga is the ideal spot for a late summer half-marathon and 5K. In the half-marathon, runners will traverse through some of the most majestic surroundings in the eastern U.S. Additionally, temperatures in mid-August tend to run on the hot side. Watoga runners will be surrounded by a canopy of trees and greens on its half-marathon and 5K courses.
While marathoners and 5K runners alike have been conditioning for Watoga's challenging trails, volunteers from the Watoga State Park Foundation have been busy getting both courses into game-day ready shape.
So, are you ready to race? Here are a few last-minute details. Online registration ends August 7 at 11:59 p.m. After August 7, registration is in person only, on Race Day, August 14 at 6:30 a.m. at the Beaver Creek Campground Check-in Station. Here is the registration site for both races.
All race proceeds benefit the park through the Watoga State Park Foundation, Inc., a nonprofit 501(c)(3) organization. Your donations may be tax deductible.
Race Details
Half-Marathon and 5K Races: August 14, Watoga State Park, 4800 Watoga Road, Marlinton, WV 24954. Follow the signs for Beaver Creek Campground. First up is the Half- Marathon. It begins promptly at 8:30 a.m. and ends at 2 p.m. The 5K starts at 8:40 a.m., ending at 2 p.m.
View the Mountain Trail Challenge Half-Marathon course map. Here's the route for the 5K.
You can explore lodging options at the park and other places to stay or dine.
Course Updates and What Our Volunteers Are Doing
Word has it that the course surface is in excellent condition thanks to many volunteers who have been diligently removing encroaching plants and roots since 2020.
Behind the scenes at Watoga and on race day, more than 60 volunteers are working diligently to make the Mountain Trail Challenge Races the best ever. They have been busy marking the courses, using signs and flagging ribbons as well as mile point markers.
Moreover, on race day, others will be assisting with food, snacks and refreshments for the runners. You may even notice our volunteer communications team throughout the park, strategically located to ensure runners' safety. So, look for our volunteers along the trails and other unexpected places cheering you on, staffing first-aid stations, and providing much-needed hydration. If you are able to volunteer to help the Foundation assist Watoga to become even greater than it is now, please complete this online form.
Don't be surprised if you see a photographer or two along your route capturing your smiles and grimaces along the way. That Mountain Trail Challenge Races t-shirt you run so hard to receive is also ordered!