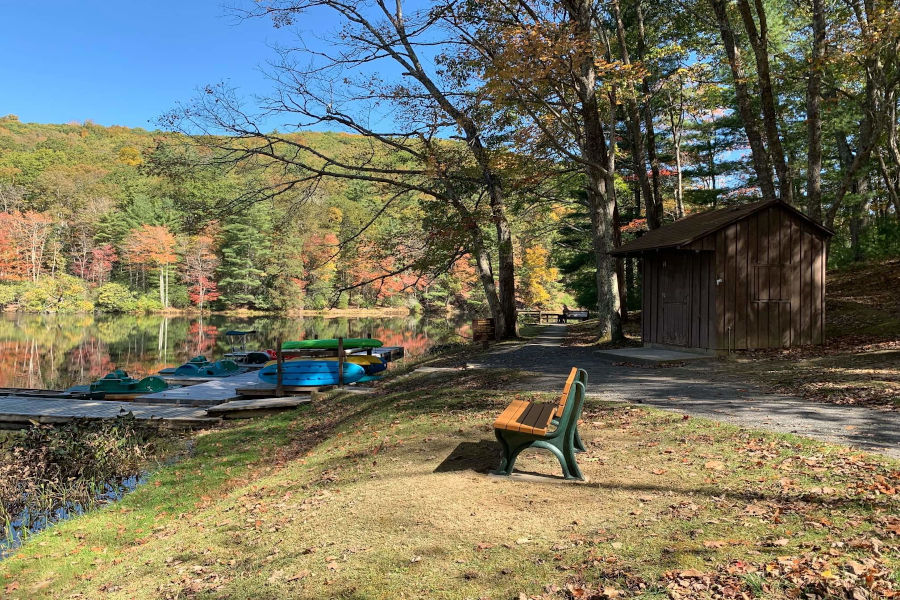 Have A Seat On Your Sleek, New Park Bench!
Rising early that June morning, and breathing in the fresh mountain air, you realize it's a great day for a nature hike or two at Watoga State Park. Thoughts of a park bench have not yet entered your mind as you begin the day's adventures at West Virginia's largest state park. But, later that day, musings about park benches will take front and center stage.
Meanwhile, you complete the 2.5-mile trek known as Jesse's Cove Trail, admiring the restored and historic Workman Cabin along the way. Oh, by the way — you see no ghosts. Moreover, feeling adventurous when you get to Ann Bailey Trail, you traverse a few more miles to the lookout tower everyone keeps telling you to visit. Finally, once there, and in need of a break, you imagine taking a respite on a park bench to admire the panoramic views of the Greenbrier Valley and Kennison Mountain framed before you like an Ansel Adams photo.
Having noticed park benches at Watoga Lake and T.M. Cheek Overlook, you ponder creating your very own park bench. Can I do a park bench too? How would that work?
After chatting with the friendly staff at Watoga's park office, you discover that YES, you can have a park bench too! So, to that end, we're here to help you every step of the way as we love park benches and we love projects. Undeniably, when you put the two together, you have the Watoga Park Bench Project.
What Will You See While Sitting On Your Park Bench?
The Park Bench Project is one of many worthwhile programs that we, here at the Watoga State Park Foundation, undertake each year at the state's largest park. From building new hiking trails to restoring a pioneer-era cabin to helping you with your park bench, we make the time to answer your questions, and yes, to complete the installation of your park bench.
How does the Park Bench Project work? Where's this bench made? How long does it take to get one installed? Where in the park can I place my bench? What's it going to cost me? Is this bench environmentally friendly? Does my bench have to be a memorial one?
Soon, we will answer your bench questions.
Significantly, we have an expert team of knowledgeable volunteers, hard-working park employees, and dedicated Foundation members to assist you in completing your customized park bench within our 10,100 acres of lush natural beauty.
Aha, Your Park Bench — Pick A Reason, Pick A Moment, Pick A Spot.
Now, you've found the perfect spot for your park bench at Watoga, be it along a secluded hiking trail, near the solar-heated swimming pool, along the 11-acre lake, or at any number of other hidden gems in the park. Importantly, you know why you want to place your park bench at that exact location, and, of course, the "why" is up to you.

Maybe it's "just because" you want others to enjoy the stunning sunrises you experience at Ann Bailey Lookout Tower or the encapsulating view at T.M. Cheek overlook your family enjoys during your annual summer picnics. Maybe it's for your pet who enjoys your expeditions through the natural wonders of the Brooks Memorial Arboretum as much as you do. Maybe it's to honor someone special you shared meaningful moments with during your stay at one of Watoga's 34 cabins or two campgrounds.
Well, you get the drift. Oh no, we mean you get your park bench, your spot, your words, your memories, your way! Undeniably, this is your park bench project, after all.
We Heard You Have Some Questions About The Watoga Park Bench Project And We Have Some Answers Too.
Earlier, we promised answers to your questions. Specifically, here's our Top Ten FAQs:
Q: Where's this park bench made?
A: As the Bruce Springsteen song emphatically declares: "Born in the USA!"
Q: What is the material used to manufacture the park benches?
A: Here at Watoga, we're environmentalists. All benches are eco-friendly, constructed with 100% recycled plastic, maintenance free, attractive, and durable enough to withstand brutal Watoga winters. Additionally, your bench will be here for decades to come so that future Watogaphiles can take a seat at your spot to admire "your view."
Q: What are the dimensions of my bench?
A: With attention to the important details: Seat Length: 48″; Seat Height: 17-1/2″; Seat Width: 14-3/4″; Total Height: 32-1/2″; Overall Area: 48″ x 26-1/8″; Weight: 87 lbs.
Don't worry. We have room for it here at Watoga, and it has room for you and a couple of friends also.
Ten Thousand Smackaroos? No Way! Not at Watoga.
Q: How much will my park bench cost?
A: $500. Yeah, we know that's some serious dough. Maybe look at it this way: Your bench will last a minimum of 50 years, maybe longer. That works out to $10 a year for others to chill, relax, talk or maybe not talk. That's 83 cents a month. Unlike a park bench in New York City's Central Park that comes in at $10,000, a Watoga park bench at 5% of that cost is a bargain. Hmm, wonder what a cup of java will cost in the Big Apple in 2070?
Q: How long does it take for my bench to arrive?
A: Once ordered, your park bench is here in about three weeks, sometimes sooner. Depending on the weather, we dig the footers, pour the concrete (where appropriate), and set your awesome park bench. To put it another way, leave the hard work to us — because we enjoy it.
You Said You Have Some More Questions, Right?
Q: Who installs my park bench?
A: Your bench is professionally installed by our park staff.
Q: Where in the park may I place my bench?
A: You pick your spot. If it is logistically feasible, we place your park bench there. Call it a win-win for you and future park visitors. What's more, feel free to share your spot's significance with us. To that end, we would love to write about why you chose that location. Others are more than likely interested too.
Q: Can I be there when my park bench is installed and ready to sit on?
A: Absolutely! We recommend that you attend if at all possible. Nevertheless, it's a special occasion, not only for us at Watoga, but also for you, your friends, your family, or even your pet(s).
Q: What can my park bench plaque say?
A: That's up to you. Be creative. Try a little humor. Most people ask close friends and family members to help with the wit and wisdom aspects. Without a doubt, we know that your plaque's inscription will be great!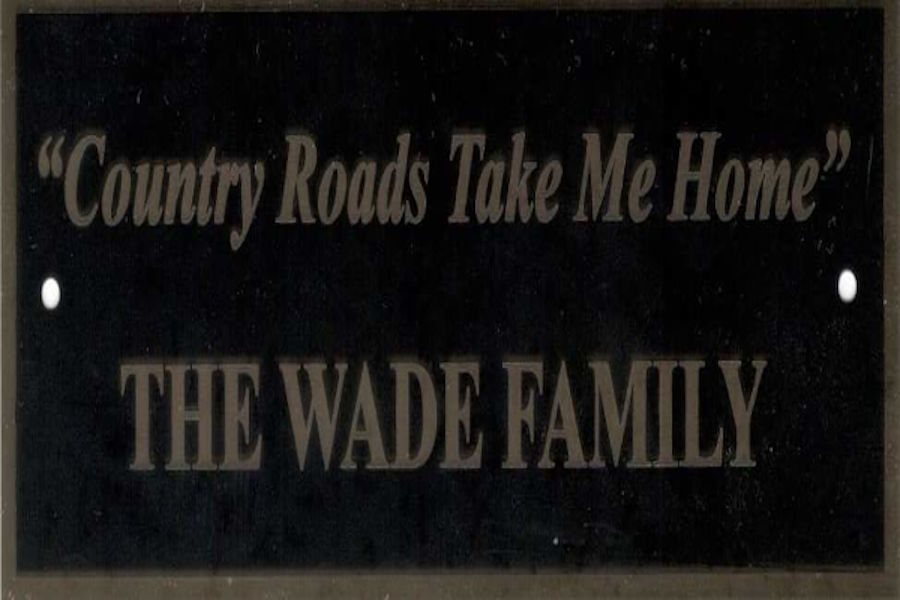 Oh, Yes. We Have A Form For That.
Q: Is there a form to fill out to get started? How do I get one? What's your contact information?
A: Great questions! Yeah, what's more, we have forms here at the Foundation, just like the rest of the world. For instance, there are a few ways to get the necessary paperwork to you to get started.

To start, you can use our "Contact" link (just click here) to request information. We'll promptly respond to your inquiry. Additionally, we can e-mail or snail mail you more information (including necessary forms). Furthermore, if you happen to be fishing at Watoga Lake, driving through the "Country Roads" at Watoga, staying at one of our two campgrounds or in one of our cabins, stop and chat with us at the park office (across from Watoga Lake).

In the event that none of those ways work for you, you may call Mac Gray, the Foundation's Treasurer, at 304-653-4373 with any questions, comments or suggestions regarding your park bench.
What To Do Once Your Bench Is A Permanent Part Of The Watoga Landscape?
It's your day and your park bench. Maybe make it a social event on Facebook, Twitter, or Instagram? Or fly solo? In short, you decide how you want to mark this momentous occasion, and we'll be there to take pics or videos if you so desire.
Other ideas: Read a good book on your bench. Maybe it's a spy thriller. Maybe a double agent is sitting next to you. Sip a cappuccino on your bench. Take some selfies. Capture yourself, your friends or your pets on your bench. On this occasion, how about a picnic? After all, it's your bench now.

Take solace that not only you, but also park visitors now have a place to rest their soles and reinvigorate their souls thanks to you. Puns intended.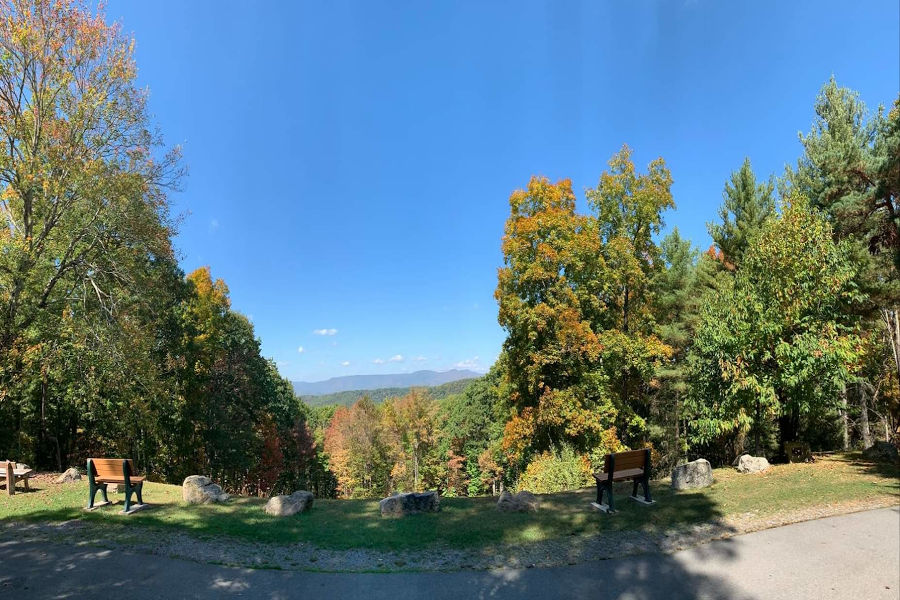 Your Ideas; Your Bench; Our Mutual Project.
Last, but not least, we're excited to be a part of and to help you create your bench. Just tell us your dreams and ideas and we will help you bring them to fruition. Yeah, we've done this before. It's a lot of fun for us too. Let's talk.
John C. Dean is a graduate of West Virginia University, 1984, BSJ.
For 16 years, John lived at Watoga until his father, Vernon, retired after 43 years.
A bench for John's father, Vernon C. Dean, will be located at T.M. Cheek Memorial in spring 2021. Moreover, a bench honoring his uncle, Alfred G. Dean, Jr., is located at park headquarters near the CCC statue. A bench for Vernon's and Alfred's Jr.'s father, Alfred G. Dean, will be situated near the CCC statue as well in summer 2021.