Here is a listing of Watoga Events 2018.  Fun for your and your family!
Watoga Geocaching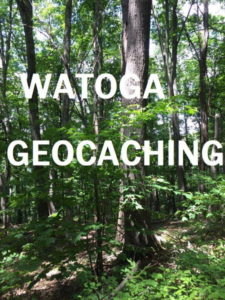 Watoga will host their second annual geocache weekend, with over 25 geocaches currently hidden, and at least 20 more hidden throughout the park. Many will have a first to find prize, and all will be available on the geocaching website. If you would like to input coordinates manually into a GPS, we will have those available in the main office. Come enjoy your time at the park exploring, hiking along the trails, and having fun geocaching. Call the park today at (304) 799-4087 to rent a cabin for the weekend to find all the geocaches hidden, and see what Watoga has to offer!
Kid's Fishing Derby
Calling all anglers 13 and younger! Watoga will be hosting their annual Kid's Fishing Derby again this year. The fishing derby will begin at 10:00am, with registration starting at 9:30am at the swimming pool parking lot, which is walking distance from where the derby will be held. Fishing derby will conclude at 1:00pm with awards and certificates being distributed shortly after. For more information, please contact the park at (304) 799-4087.
National Trails Day
Come and enjoy any of our 40+ miles of hiking trails available in the park. On this day, we will lead a hike to the Ann Bailey watchtower. This guided hike will begin at 9:00 am meeting at the Ann Bailey trailhead. Please plan to bring water, a packed lunch/snacks, and wear closed-toed shoes. For additional information and to make reservations, be sure to call the park main office.
Watoga State Park is pleased to welcome back the Three Rivers Avian Center to th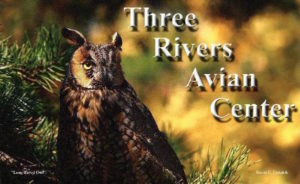 e Recreation Building. There will be a presentation beginning at 7:00pm with live birds of prey, including owls, hawks, and eagles. Join us for an evening event that will be fun for all ages. Be sure to reserve your cabin today for this event!
Back to School Bash and Pool Party
As we get closer to the end of summer, it's time to have one last bit of fun in the sun before school starts. Come join us by the pool as we soak in the rays from 1:00pm – 6:00pm Music, games, food and drinks, and giveaway prizes are just some of the fun in store. For more information and to make cabin or campground reservations, please contact the park at (304) 799-4087.
Watoga Mountain Trail Challenge Races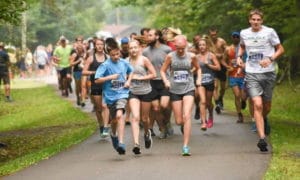 With two different races, the Mountain Trails Challenge is a great way to see the trails at Watoga. The races consist of a challenging 5K and a Half Marathon. The 5K is a great introduction to trail running. The Half Marathon is a great challenge for even the most avid runner. Both races will begin at 8:30am, and will leave from the Beaver Creek Campground check-in station. This event is sponsored by the Watoga State Park Foundation. For more information, and to see a map of the race course, please visit the official website www.watogafoundation.org/race. Call the park office today to make your reservations for your cabin or campsite!
Disk Golf Tournament
Grab your Frisbees and head over to the first Disc Golf Tournament being held at the park. Our nine hole course is nestled in the woods, and is sure to challenge any team. Registration will begin at 9:00am, with the tournament beginning at 10:00am. For more information, please contact the park at (304) 799-4087
Watoga will once again host their Art in the Park Festival weekend. This weekend will feature lots of arts and crafts from juried artists. From live demonstrations, music, art for sale, food, and an area for the kids, there is something for everyone! The event will be held at the Picnic Shelter area. For more information about the event, please visit the official Facebook page. Call today to reserve your cabin for this fantastic event at (304) 799-4087.