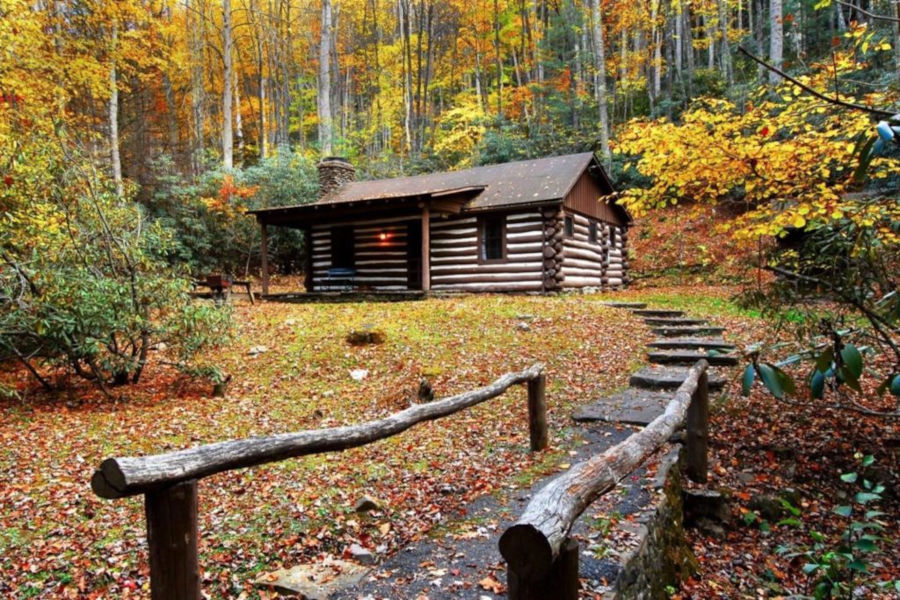 When you visit one of the oldest state parks in West Virginia, you may feel as if you just stepped back in time. While you can still experience that feeling these days, you can also enjoy modern-day amenities and conveniences. So here is some Watoga State Park news you can use!
In the past few years, Watoga's 88 campsites and 34 cabins have undergone a transformation unlike any seen in recent history. In 2018, to fund improvements at state parks and forests, West Virginia sold $55 million in lottery revenue bonds.
"The Division of Natural Resources has approximately $3.6 million budgeted to Watoga as part of our current bond funding," says Brad Reed, West Virginia Parks Chief. "Some of this work is already completed. Most of the funding is for cabin renovations, utility upgrades to camping, and water/wastewater infrastructure projects."
Jody Spencer, Watoga's superintendent, explains that "major infrastructure projects include a new sewer plant at Beaver Creek along with sewer upgrades in the Pine Run Cabin Area." Moreover, 90 percent of the park's water lines, and systems are being replaced. "Additionally, all campsites at Beaver Creek and Riverside campgrounds will now have electrical service," notes Spencer.
Cabin News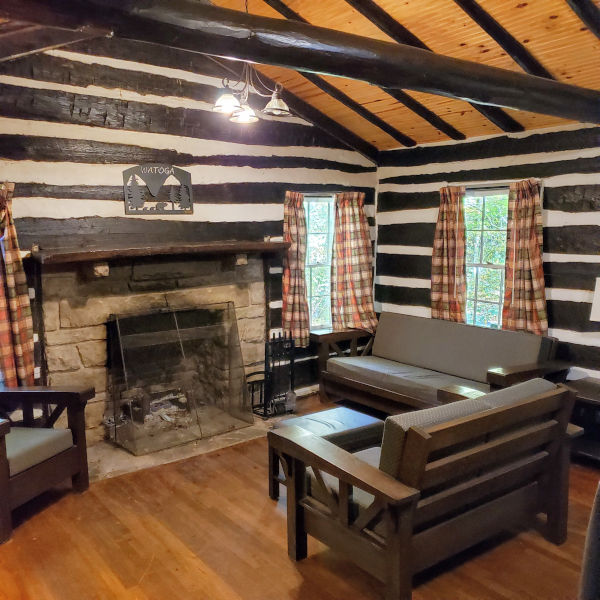 Major upgrades have been made to Watoga's legacy and classic cabins. These include modern kitchens with high-end cabinets, cultured marble countertops, and new appliances. Likewise, in living spaces, you will enjoy the comfort of furniture crafted of solid wood. Stylish window treatments and light fixtures enhance the cabins' new look. In addition, bathrooms feature tile floor, cultured marble surrounds, and stylish bathroom fixtures.
At eight classic cabins, large decks enhance your outdoor enjoyment of the nearby forest. When you reserve one of the park's legacy cabins, on-demand water heaters and heating/air units supply year-round comfort. Of course, there is always the wood-burning fireplace to enjoy.

But wait! There's more Watoga State Park news you can use.
Making News at Beaver Creek and Riverside Campgrounds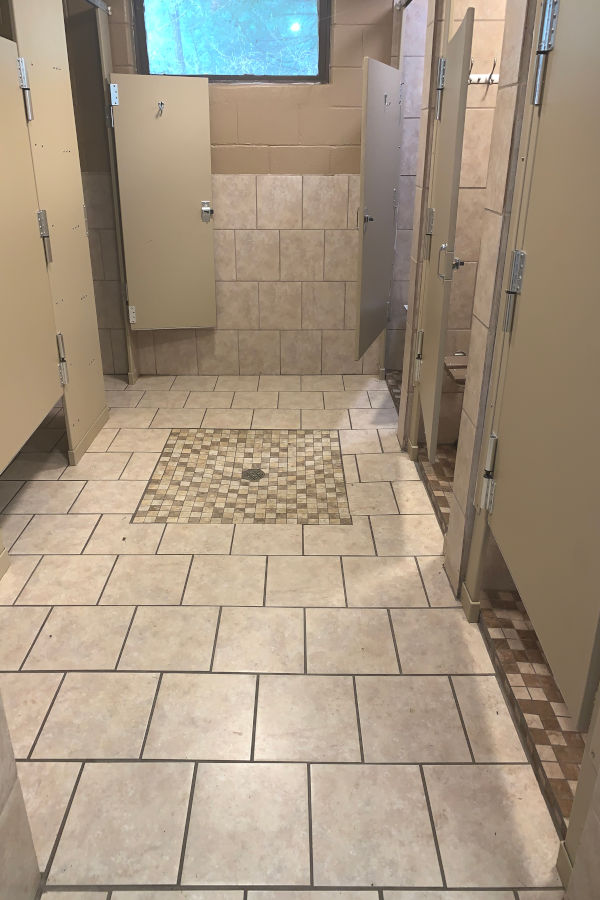 Remodeled bathhouses at Riverside and Beaver Creek campgrounds feature culture marble or tile shower surrounds, ceramic floor tiles, and new plumbing fixtures. Both camping areas have larger areas to pitch a tent or park an RV.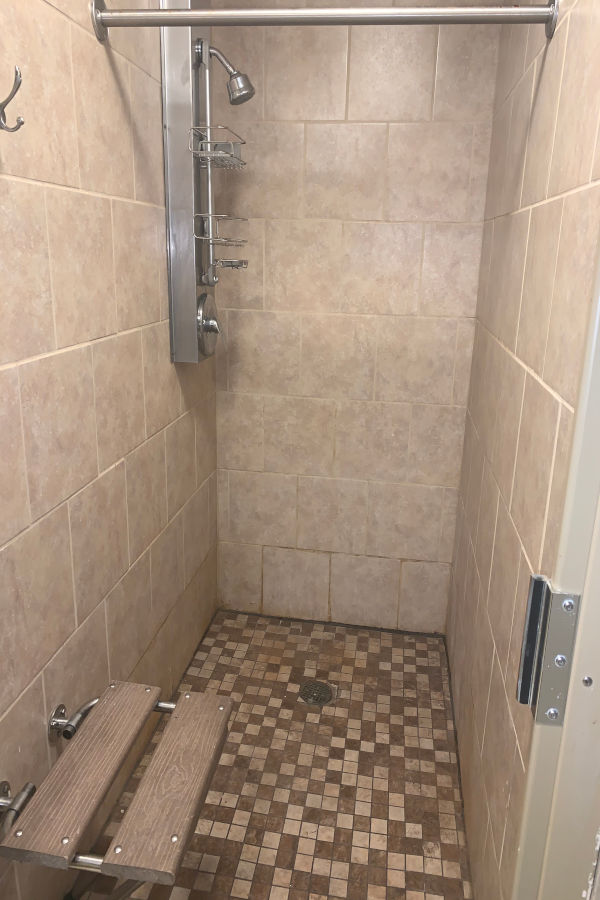 "Sites were leveled, new culverts added to improve drainage, and tons of gravel spread throughout," notes Spencer. At Beaver Creek Campground, you have easy access to Calvin Price State Forest, also managed by Spencer. At Riverside Campground near the Greenbrier River, you're just a stone's throw away from casting a fishing line.
Fishing and Lake News
At Watoga Lake, repairs to the existing boat docks will appeal to anglers. New fishing boats and pedal boats are available as well.
Spencer points out that "for fishing and joy riding, a pontoon-style pedal boat has become very popular."
"Over one hundred feet of new floating docks were constructed and added to the existing boat rental docks," said Spencer.
"Hot Spots" and Park Benches
The Recreation Hall, close to the park's swimming pool, underwent a makeover to serve as a multi-purpose or activity building. As a matter of fact, with a newly added kitchen, it is a popular site for weddings, reunions, and corporate meetings. You can contact the park office at 304-799-4087 to reserve the building for a meeting or special occasion.
Also, as part of several recreational activities outside the building, work on the tennis courts will start soon.
For those who have not visited recently, the park's offices have moved to a new location. It is now in the end of the Administration Building formerly occupied by the restaurant. Moreover, this new space has Wi-Fi and a gift shop. Other Wi-Fi hot spots are at the swimming pool, recreation hall, the Beaver Creek Campground check-in building and both Riverside Campground bathhouses.
While driving through the park, you may notice some of the 37 park benches placed in scenic vantage points.
"It has been a good project that will provide much needed benches for many years to come," says Mac Gray, treasurer of the Watoga State Park Foundation." In fact, you can find more information about benches and the Watoga State Park Bench Project in a prior post.
Lightning Bugs and Dark Skies
The Watoga night skies make a perfect setting for "catching" a lightning bug or stargazers. In fact, the park will be applying for designation as a dark sky park with the International Dark-Sky Association (IDA). Droop Mountain Battlefield State Park and Calvin Price State Forest will be a part of a joint application. In that regard, 150 exterior lights (or 90 percent of all lights in the park) now use shielded light fixtures to conform to IDA dark sky standards.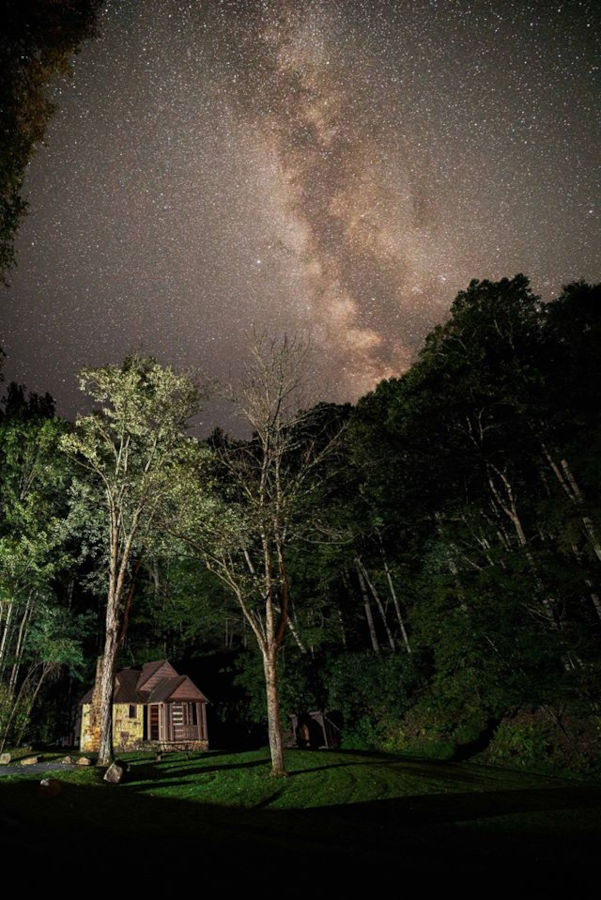 At Watoga in 2021, you can still take that step back in time. But now, you have modern-day amenities at your fingertips.
Stay tuned for more Watoga State Park news you can use about mesmerizing lightning bugs at Watoga as well as the park's dazzling dark skies.
During the day, enjoy Watoga's 40 miles of trails and scenic vistas throughout West Virginia's largest state park. At night while roasting marshmallows by the campfire, take in the dark skies and lightning bugs like you have never seen them before.
About the Author
John Dean is a writer, editor, blogger, and journalist. You can contact John at