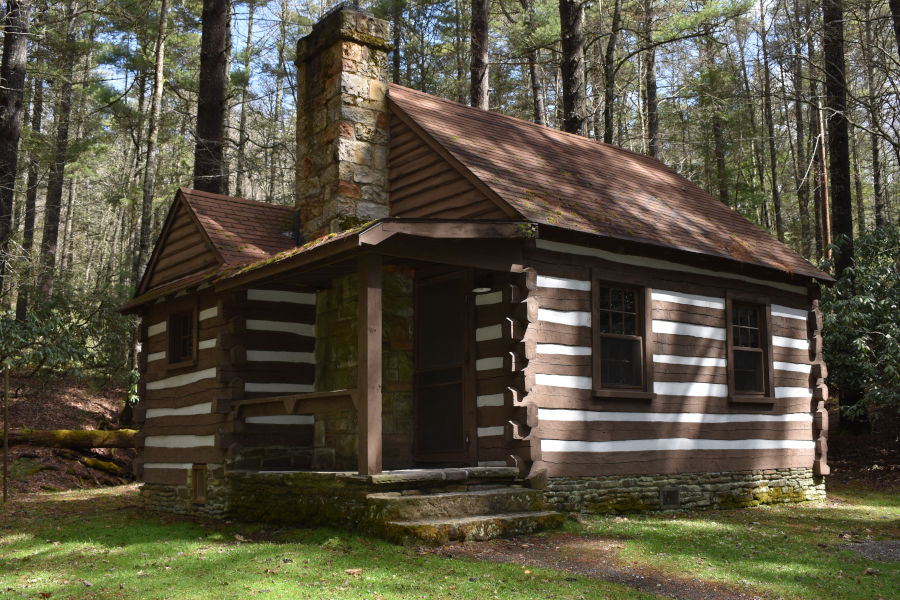 In Part One of the Top 10 Things to Do at Watoga State Park, we utilized a musical theme. This blog has a historical angle. This list is not ranked in any particular order.
Stay at a Historic Cabin or at One of Three Campgrounds — A Top 10 Must-Do
To fully enjoy what Watoga offers as the state's largest park, plan on staying several days or a week or two at one of its 34 cabins or at one of 100 camp sites.

Experience a rustic cabin built with pine and chestnut logs in the 1930s by the Civilian Conservation Corps (CCC). Legacy cabins utilized native stone for foundations, chimneys, and fireplaces. All cabins have undergone extensive renovations and updates to kitchens, bathrooms and fixtures, except for Cabins 16 and 19 (Vacation cabins). Classic cabins (Cabins 3, 8-9, 14-15, 18, 28, and 33) feature various room layouts and bedroom options. If you've never stayed in a cabin at Watoga, this should be on your Top 10 list.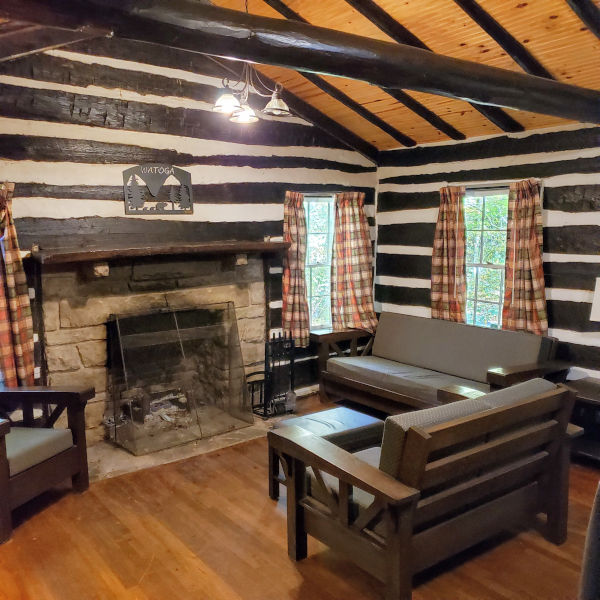 Moreover, for camping enthusiasts who prefer a more rugged experience, you can "rough" it at Laurel Run Primitive Campground. But, the Beaver Creek and Riverside campgrounds have more modern conveniences with electric hookups, laundry centers, and bathhouses.

From the Riverside Campground, you can cast a line into the Greenbrier River or hike on the 78-mile Greenbrier River Trail.

Bordering Beaver Creek Campground is Calvin Price State Forest. Enjoy a nature-filled hike in the eastern part of this 9,500-acre forest along the Allegheny Trail. Meanwhile, you may hunt with the proper license.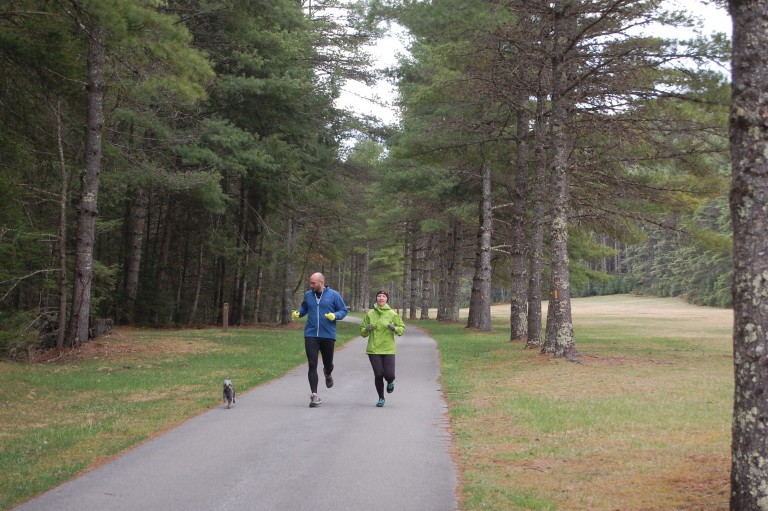 Locations: Cabins are in strategic locations of the park. Beaver Creek Campground is just past the park's north entrance. Riverside Campground is near the River Cabin Area, close to Seebert. The Primitive Campground is off of Kennison Run Trail.
Watoga's Dark Skies
How dark are the skies here? Really, really dark. The pitch blackness envelopes you, making it difficult to see the person standing right beside you. Admire the Milky Way Galaxy, other constellations, Supermoons and a sky unlike any you've ever seen before. Scientists estimate the universe is 13.8 billion years old.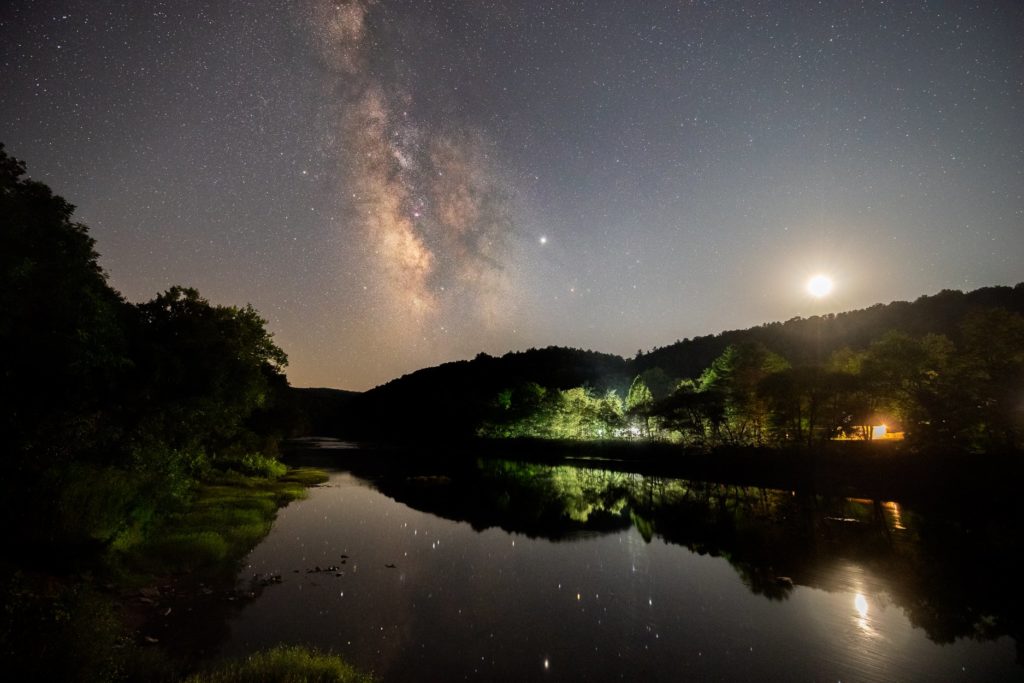 There are so many stars, you'll have difficulty choosing which ones to wish upon. Catch a glimpse of one of the 13 astronomical zodiac constellations depending on the time of year. For even more amazing sights, bring your binoculars or telescope to focus on a definite Top 10 favorite. Stay tuned for potential history-making news about Watoga's dark skies.

Just look up while you're here.
Locations: All around you.
The Swimming Pool
After exploring the park's many trails and scenic overlooks, you can take a break at the swimming pool, the first-ever built at a state park. It's also the last major project completed by CCC workers in 1940. Notice the stonework as you walk up the steps to the main entrance to the pool.
Once there, relax, grab a bite to eat at the snack bar, or complete a few laps as the children enjoy the water slide. The main pool's depth ranges from three feet to eight feet, with a separate wading area for toddlers. While the water was brisk in year's past, it is much warmer now thanks to solar panels.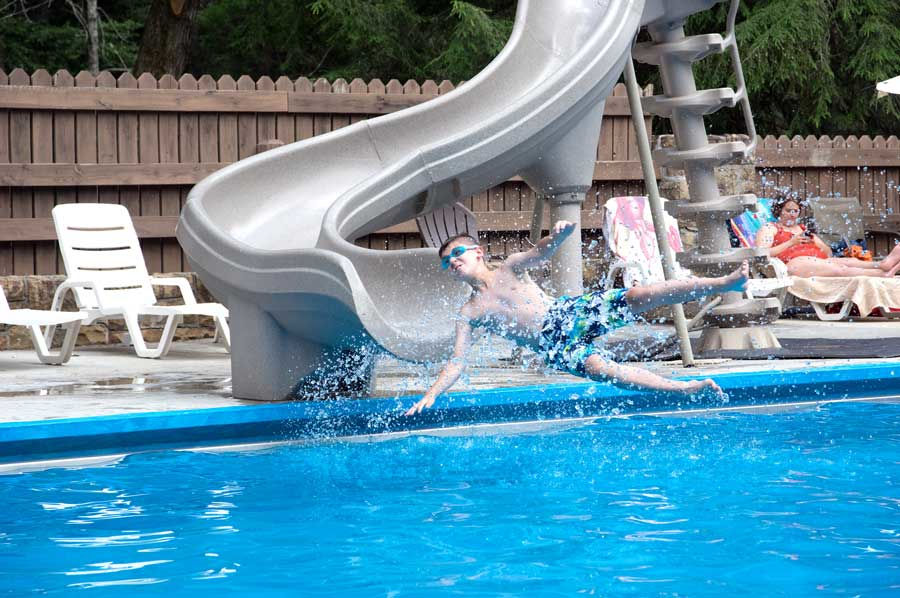 Location: Next door to Cabin No. 20, near the Activities Center.
Lightning Bugs — An Enlightening Top 10
Remember when you were younger and chased after lightning bugs as soon as darkness fell? You may still want to do so. We know your children will, especially at Watoga where different species of those mesmerizing lightning bugs thrive. We think the fascination with lightning bugs is a perennial mainstay of the Top 10 things to do at Watoga.
Recently, the Division of Natural Resources confirmed the existence of a colony of synchronous fireflies in a still-secretive location. Time will tell if Watoga will be the next Great Smoky Mountains National Park for firefly watching. However, there could be a firefly festival in the Watoga's future. One state expert thinks that Watoga and West Virginia may become the new lightning bug capital of the U.S.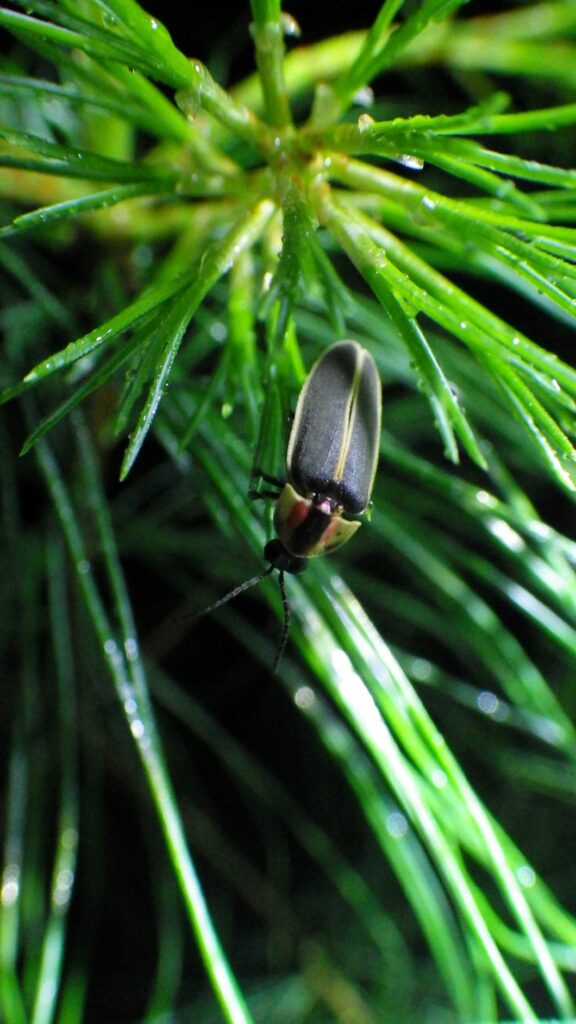 Likewise, we'll be releasing more details about this Watoga wonder in June's issue of Wonderful West Virginia magazine.
Location: Almost everywhere in the park you can see different species of fireflies. But the location of the synchronous fireflies will not be revealed until a conservation management plan is put into place at Watoga to protect their habitat.
Have A Top 10 Get Together With Friends And Family
Watoga gets you away from it all. You can feel the stress melt away. So take a walk. Enjoy your surroundings. Listen to how quiet it is. Relax.
Since Watoga's opening in 1937, it's been a place to get together [link to book maybe] For decades, families have held family reunions and picnics at many different places in the park.

Presently, the remodeled Activities Center, is the new gathering place for weddings, receptions, birthday parties, meetings, and more.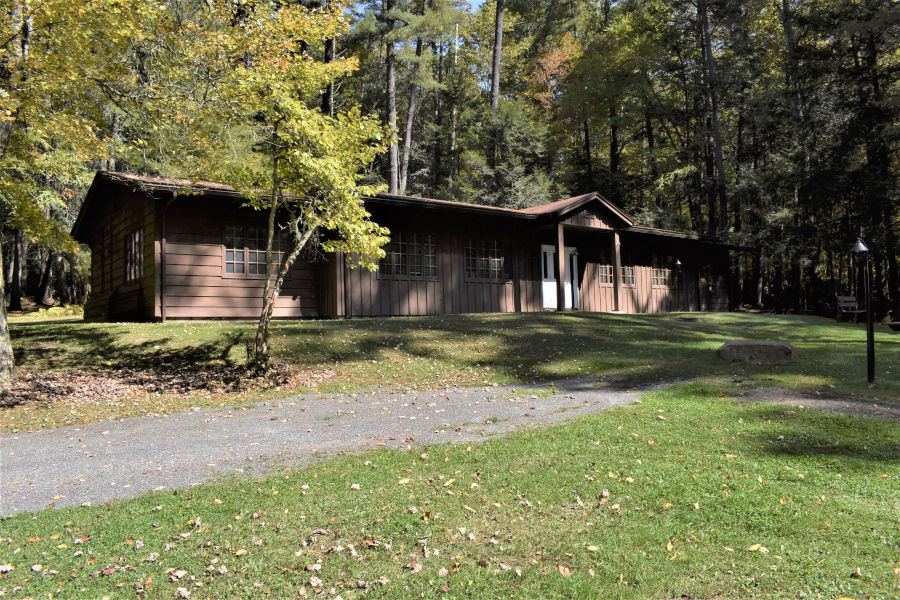 Locations: Pick your spot in the expanse of 10,100 acres.
Create Your Own Top 10 At Watoga
When you visit Watoga, immerse yourself in a bygone era, complete with today's modern amenities. Create your Top 10 (or 50), make lifelong memories, and catch a lightning bug or a shooting star. Relax and sit around the campfire roasting marshmallows. Maybe later tell a captivating ghost story or two. The dazzling display of lightning bugs and star-filled skies are awaiting your arrival at Watoga.

Then when you are home, let us know what your Top 10 things to do at Watoga are.
About the Author
For his first 16 years, John C. Dean lived in the park. Even today, he's fascinated by the hypnotic display of majestic lightning bugs. John's inspiration to be a writer came from many nights looking upward at Watoga's dark sky treasures. Recently, he was elected to the Watoga State Park Foundation's Board of Directors, but will continue writing about park news and its history. You can reach John at .