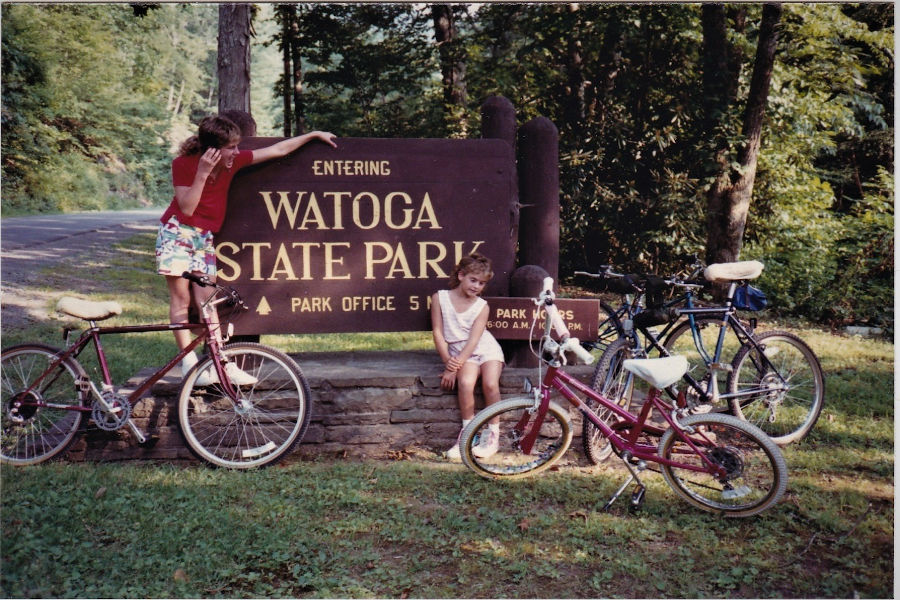 While struggling recently to somehow narrow down an expansive list of the Top 10 Things to Do at Watoga State Park for this blog, John Denver's smash hit "Country Roads" became stuck in my brain — for days. Other songs did also.
Notably, tomorrow, April 12, 2021 marks the 50th anniversary of Denver's signature song.
Watoga does "remind me of my home far away." In fact, I grew up in the park. But until I am in the park visiting my old haunts there, those memories of country roads seem oh so distant.
Of course, that is until I get to go back to my favorite places at the state's largest park. So, here are five of my "must-do's" at Watoga (in no particular order). Moreover, the next five will round out the Top 10 in a future blog.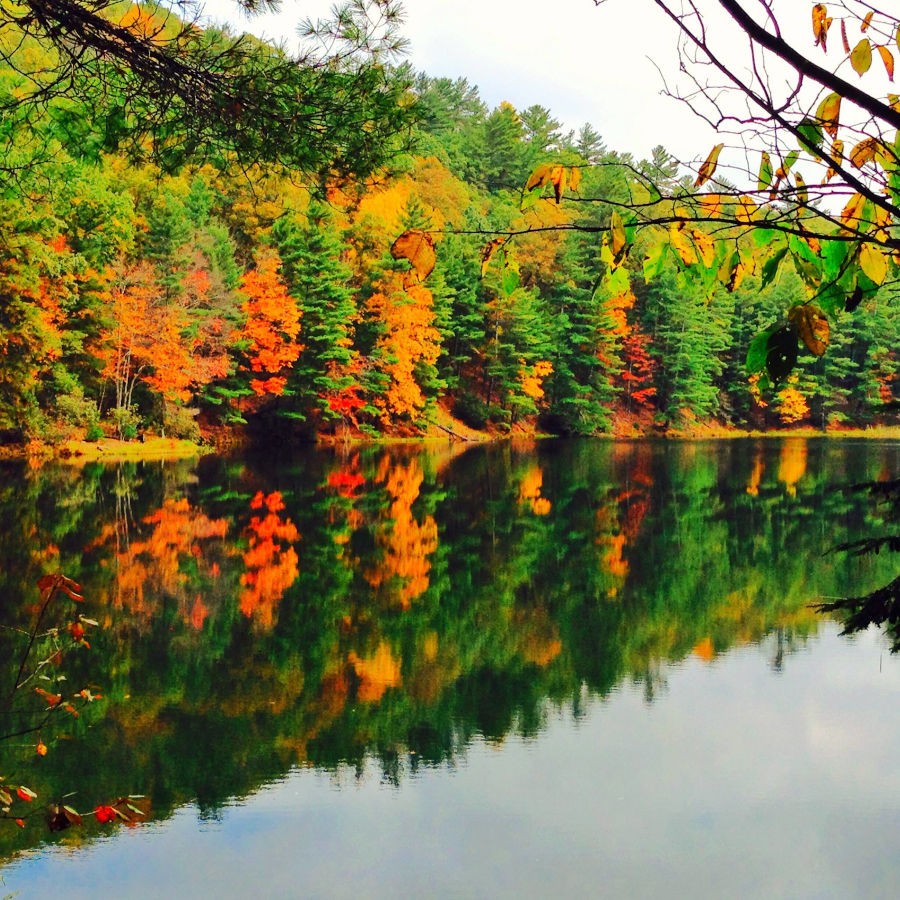 A Definite Top 10 — Watoga's Fishin' Hole
Watoga Lake is 11 acres with paddle, canoe and rowboats available. Fishing opportunities abound, ranging from trout and bluegill to largemouth bass and channel catfish. Stroll the circumference of the trail around the lake while casting a line to take in nature's beauty on full display.
Location: From the southern entrance to the park, travel five miles. The lake is just a few steps from the CCC Museum, the gift shop, and the park's office.
"What a fine day to take a stroll and wander by the fishin' hole.
I cannot think of a better way to pass the time o' day . . ."
— The Fishin' Hole, by Andy Griffith.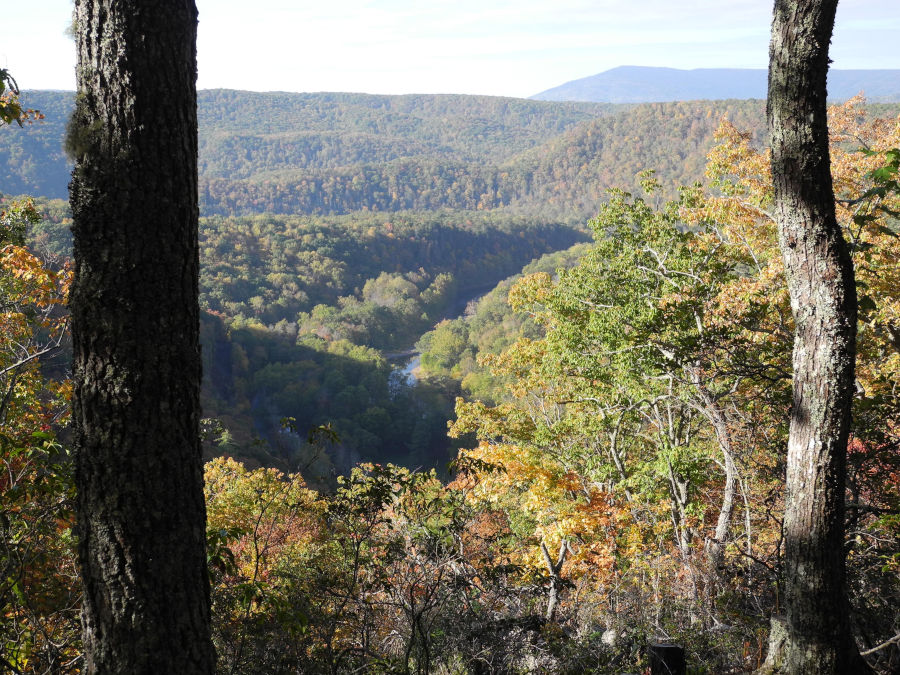 Watoga's 40 Miles of Trails
Watoga provides visitors with many opportunities to explore, hike, and bike with 40 miles of trails. My fave is the Brooks Memorial Arboretum Trail, a 4.5-mile loop, rated easy to moderate. However, there are 12 other trails to explore throughout the park.
Location: The trails are well marked throughout Watoga's 10,000-plus acres of this recreational playground. The park office and the Internet have maps of the trails system.
At Watoga, it is easy to find "your" trail. Maybe listen to Aerosmith's "Walk This Way"?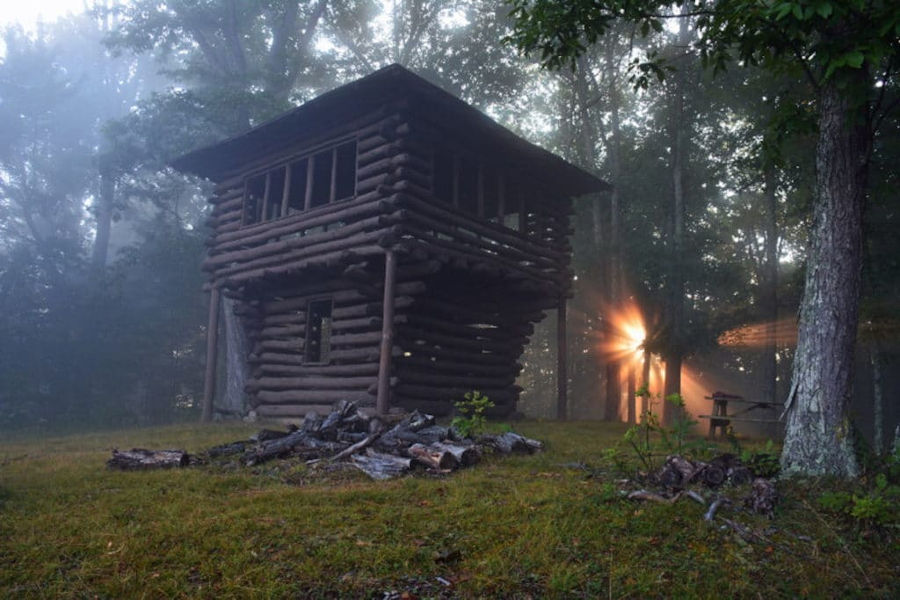 Take a hike to the observation tower named in honor of Revolutionary War scout Ann Bailey. You will not be disappointed by the panoramic vista of the Greenbrier River and the farmland in the Little Levels district of the Hillsboro area. Remember your camera or phone.
Location: East of the T.M. Cheek Memorial. Park at the Ann Bailey Trailhead. You can then hike or ride your mountain bike for three miles along an old roadbed, traversing along the top of Pyles Mountain and Workman Ridge. Along the way, you are sure to see or hear something you have not for a while. Please note that this trail is rated as moderate to difficult.
Once there, The Who's classic tune "I can see for miles and miles and miles" makes the trek worth this journey. There are several of these song-like views in Watoga.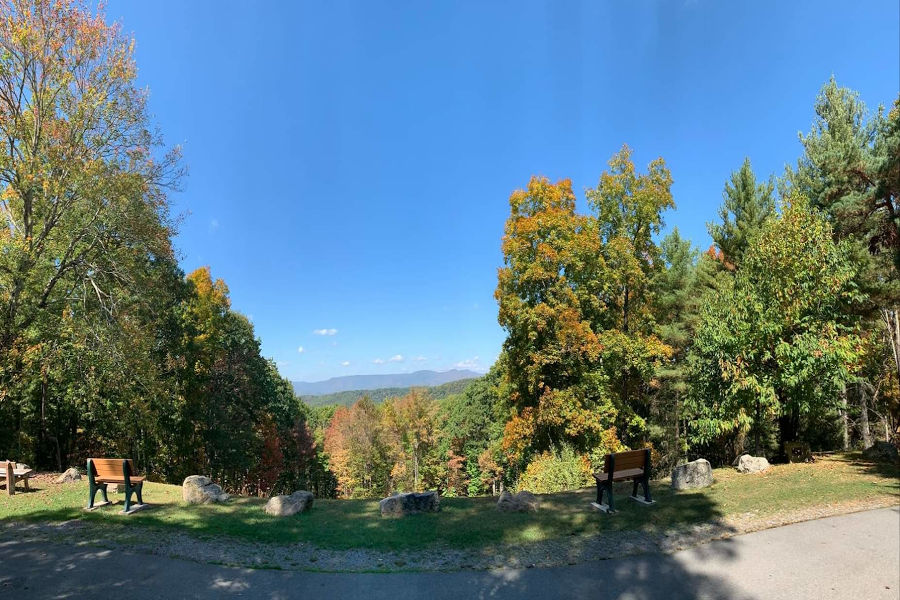 T.M. Cheek Memorial Makes Our Top 10
With expansive views of the Greenbrier Valley and Kennison Mountain, it is well worth your time to take a seat for what lies before you. During your visit to the T.M. Cheek Memorial, there is also a hillside picnic area – the perfect spot for lunch with your family or friends.
Location: Travel east from the park office past the Buck's Run cabin area, along a winding, country road.
While there, have a seat on Vernon's bench. He was my dad and friend. In effect, we kept going back to try to solve the world's problems while taking in the view. The theme song to "Friends" comes to mind.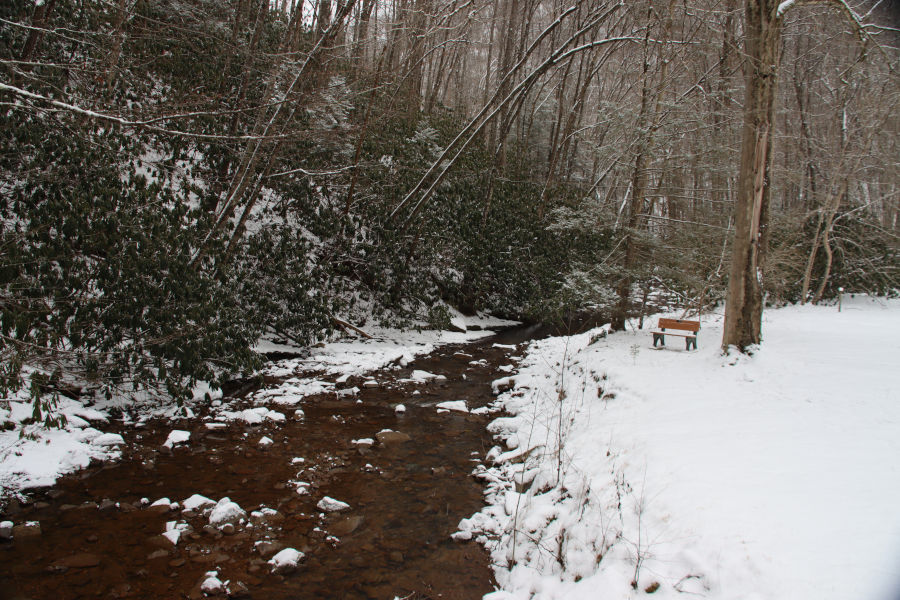 The Brooks Memorial Arboretum
Not only is this a naturalist's dream come true, but the Brooks Memorial Arboretum is a place where you can take in the smells, sights and sounds—rhododendron in bloom, mountain streams flowing gently, and songbirds a chirpin'. Even so, it is not as quiet here as you may imagine.
Location: From Seebert near the Greenbrier River, it is just a few miles as you travel toward the park office.
After all, the Arboretum is where I penned some of my first words as a young writer. Think of Barry Manilow's hit "I Write the Songs."
Watoga – A Top 10 Song Worth Listening To Over and Over
For Watoga's Top 10 List of Forever Hits, you too can enjoy spring's symphony of birds, summer's mesmerizing lightning bugs, fall's rustling leaves, and winter's howling winds to mention a few.
So as I cross the Greenbrier River at Seebert to return to the city, those words to "Country Roads" begin playing again. I am at peace knowing that Watoga, my forever Wild and Wonderful home, will always play the right tune for me when I return.
About the Author
John C. Dean, a writer and editor, grew up in Watoga where his favorite sights and sounds melodically filled the air throughout the year. You can reach John with your list of the Top 10 Things to Do at Watoga State Park by emailing him at .